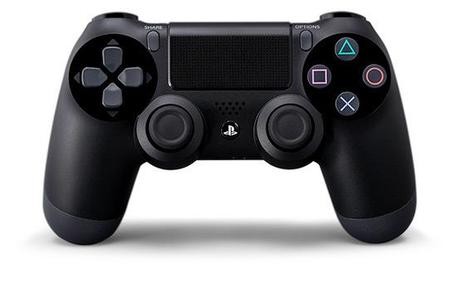 OH MY GOD THE PLAYSTATION 4 IS HERE!! Soon, kinda.. How is Holiday season 2013 sound?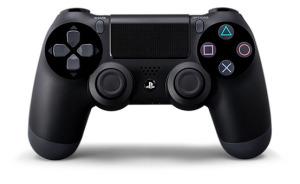 That is NOT how anyone reacted once console giant Sony unveiled their next-gen Playstation 4. If anything the majority of gaming sites are left scratching their heads trying to figure out "What the hell do I write about for PS4″ because it really is just not that compelling. Of course they take the angles they need to get content up and engage their visitors, but for a typical gamer what are you really getting?
A controller with a touchpad that's the size of 1/2 a stick of Juicyfruit gum.
Better graphics (not that the majority will notice since modern day games already look cool enough to most)
Easier sharing with other gamers (hello strangers, welcome to my living room!!) + FB and real Social integration.
Faster PC inside of the black box (more CPU power, 8GB ram, etc.)
Suspend feature a la Vita
Remote play from PS4 to Vita, back and forth
So they want us to buy a PS4 and arguably a Vita as well to continue playing. Because you know, everyone wants to see a 40 year old guy with a 1 year old playing a handheld game at the local supermarket or while visiting family. Sure kids will undoubtedly want it and the connectivity will be there for them but to the older crowd which does make up a huge chunk of their market, it seems to miss the mark.
Here is the official video from Sony for the Playstation 4 on YouTube.
http://www.youtube.com/watch?v=x7QhUL8NUK4

Some games and demos were announced. I'm not sure how I feel about them. Driveclub which would be the most exciting to me out of the list just looked like a GT clone game, and Diablo 3 is even news at this point??? Color me confused!
Knack - Mark Cerny (from previous hits Crash Bandicoot and Jak & Daxter)
Killzone: Shadowfall – Guerrilla Games (PlayStation 4 exclusive)
Driveclub – Evolution Studios
inFamous: Second Son – Sucker Punch (PlayStation 4 exclusive)
The Witness – Jonathan Blow (creator of Braid)
Deep Down – Capcom (title change potential)
Another Final Fantasy title from Square Enix to be announced at E3
Watch Dogs – Ubisoft
Diablo 3 – Blizzard Entertainment (hooray for a year old+ game!!) lol
Destiny – Bungie and Activision (exclusive PS4 content)
What do you think? Is Playstation 4 something on your radar or will you continue with your current console from Nintendo, Microsoft, or the PS3?