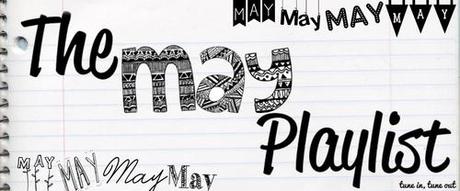 I'm back!
You may have noticed I've been silent on this blog for a good couple of months now, and that's down to me putting 100% of my time and effort into finishing my degree.
Today I thought I'd take the time to get back up to speed, listen to some new music, update my theme, and generally get back into the swing of blogging. So, I'm back with a little taste of what has got me through my last couple of months at university.
I find in general, compiling playlists and listening to music is relatively stress free, but this selection of tracks are ones that stood out to me as being mellow enough to just lie there and watch the world go by, when at the same time making you want to jump around.
Hudson Mohawke is an artist I've felt I should check out for a while now, and so far his NRG remix is about as far as I've got. I loved the original to this track, so it's a decent starting point, definitely makes me want to check out more of his stuff.
Similarly, Ryan Hemsworth is an artist I've not gotten very far into yet, but Ribs is such a gorgeous track, it made the playlist.
Trippy Turtle is another I've just recently fallen in love with. It was difficult to try and keep it to one song per artist, as Wet, Only Wanna Give It To You and Furthest Thing were worthy contenders. In the end, I went for Take U Down, as this incredible blend of pop and electro is just perfect.
Repeat Pleasure is one of my favourite songs at the moment, and How To Dress Well is one of my favourite artists. I'm a sucker for anything beautiful that I can sing along to in the car.
This Flume x Lorde collaboration is another of my favourites at the moment. I wasn't a big fan of the original Tennis Court, but the added Flume touch is absolutely stunning.
Vindata & Touurs are a couple of artists that popped up in my suggestions on SoundCloud, and the two tracks I've chosen by them; Touurs' Deuxième and Vindata's All I Really Need were the first one's I'd heard by them. Two beautiful tracks that really make you want to sit back and relax.
Phonat is one of my favourite producers I've discovered out of OWSLA's Nest Subscription service. It was difficult to decide on a favourite track from his Identity Theft EP, but All This Time is an absolutely gorgeous song and my outright winner.
Lido's Money came as a little preview of is latest EP ' I Love You' which dropped June 9th, and while I'm yet to listen to the rest of the EP, it's understandably because I have this one on a constant loop.
Finally, it wouldn't be a TITO playlist without a little Ellie Goulding. One of her latest tracks, Beating Heart has been given this incredible rework by producer Motez, in fact, I think I like it better than the original.
That's my take.
Enjoy!

Thursday 12 June 2014, 2:33pm
TELL YOUR FRIENDS: