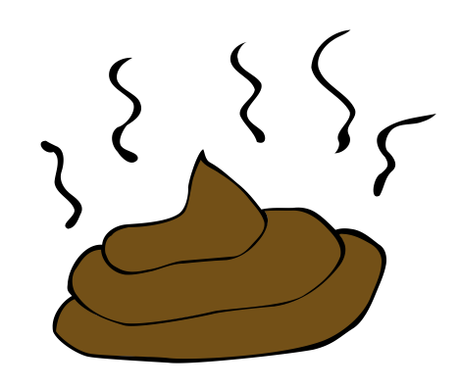 Casey my now 10 year old used to love playing with poo, yes her own poo. I dreaded her waking from naps or when it was morning because I knew if she had a soiled bum then the contents would be all over her hands, in her hair, covering her body and half way up the bedroom walls.
She seemed to enjoy playing with poo.
I have no idea why she did what she did and the neighbors used to laugh at me, when they saw I had dragged her cot yet again into the garden to scrub it all down.
She smeared poo everywhere. I had to bath her every morning if she woke with a soiled bum.
I was terrified that she would get in her mouth or eyes and I installed a camera baby monitor in her room. I used to change her nappy before I went to bed, even though she had been asleep hours before me.
I even tried to sellotape her nappy on, to prevent her taking it off, but she used to then just scoop the poo out with her hands.
She looks at me with disgust when I tell her what she used to do and I can laugh about it now, but at the time I was beside myself.
I asked my mommy friends if any of their kids loved playing with poo?
Joanne Says; My daughter ate my sons poo. If I go out the room and one of them has a poo off comes the nappy and they smear it and eat it. I'd like to know what is so entertaining because it makes me gag cleaning it up.
Tiffany Says;  My nephew and niece do, they find it fascinating! They'll fish it out of each others nappies and draw in it on the wall. He's not so bad now as hes toilet trained but she's a monster with it!
Sammi Says; Yes. My 3 year old had an accident in her pants, took them off getting poo all over herself, climbed on the toilet, got poo all over it, and decided to smear the rest on the shower door and my white drawers! I cried!
Shorna Says;  yeah my son was 2 and a half and he used to hide in his bedroom and poo, then he used to pull it from the side of his nappy and run his cars through it.
Charlotts Says;  My eldest started acting in a very strange way. It started off with him taking his nappy of then after several months of this he started smearing it on the walls. I thought nothing of it till he started eating it too. We came to the conclusion he was distressed. He did this for months and months he got referred but  nothing ever came of it.
Leigh Says; My son has decided he likes to put his hand on his bum when I do his nappy and then runs around after shouting "smell smell" trying to make you smell his hand. He finds it hilarious I blinking don't though. I haven't a clue were he's got it from.
Bam Says; Yep, both of mine at some stage have covered themselves or their bedroom walls in poo…thank god we don't have that trouble anymore!
Does Your Child Like Playing With Poo?
Related articles
Potty training? Try whistling to help your baby be toilet-trained before they can walk

iPotty for iPad lets your kid play while they poo

Potty Training. Day Two.

Potty Training Blues

We're going potty!

Potty Training.