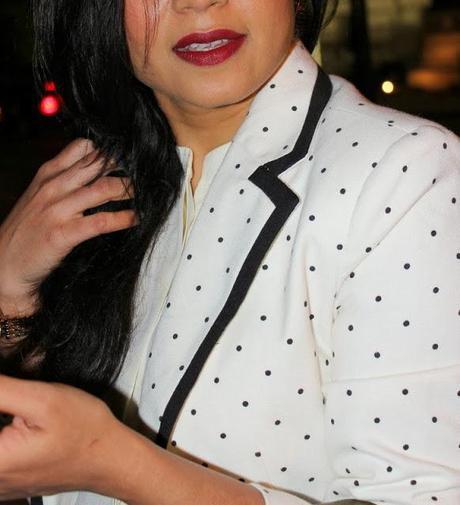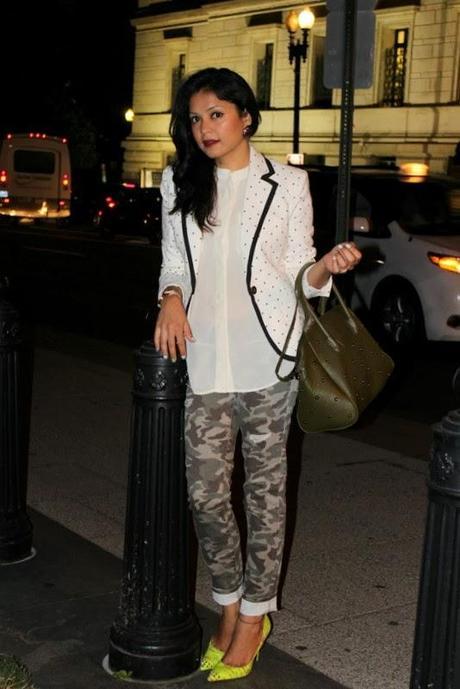 shirt- Banana republic ( option1, option 2 )
polka dot jacket- Target ( another great option )
camo pants - Aeropostale ( option 1, option 2, metallic wash option )
pumps- Rachel Roy 
bag- Via TJ Maxx
earrings- local boutique
lipstick- MAC Matte Diva A52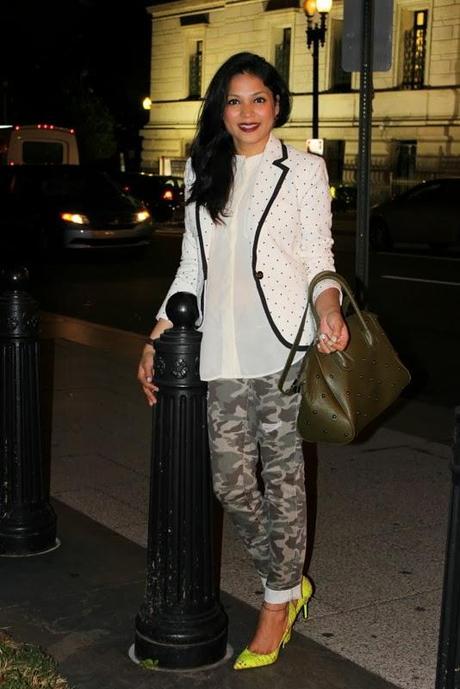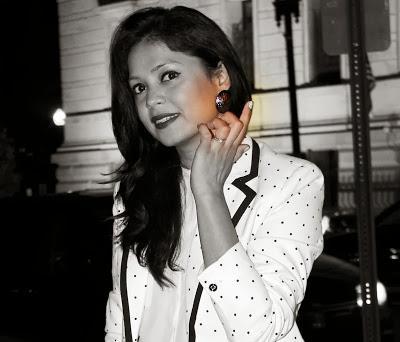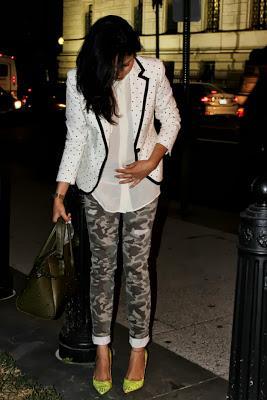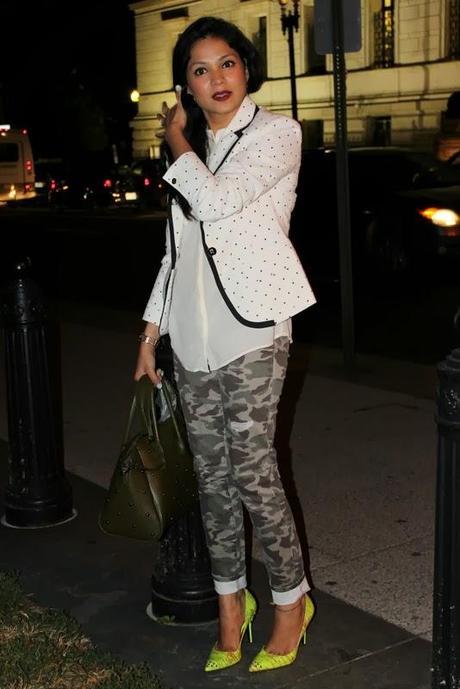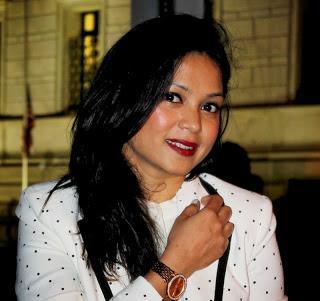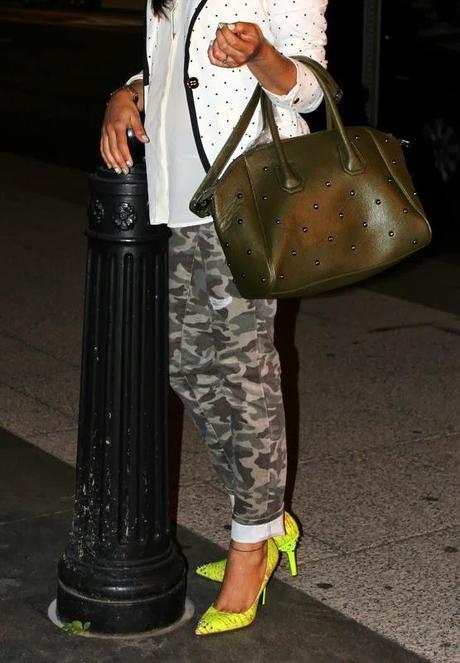 I wore this outfit to  SHREYA GHOSAL'S concert, last Friday. I wanted to dress up appropriately for the event, keeping in mind the dipping evening temperature and the mile of walking from the metro station to the venue. Hence the wool blend polka dot jacket. The shoes might not have been the ideal choice for the walk, but don't you worry, the extra pair of flats in my big bag, had me covered. Since the camo print and the polka dots made enough impact on their own, I chose to go necklace-less. To make up for the no necklace/accessory, I added some metallic earrings, which could not take the forefront in the pics.....SORRY for that !! 
Shifting gears from my outfit to the evening, it will be an under-statement to say that the concert was fabulous. What do I say about the brilliantly talented singer ????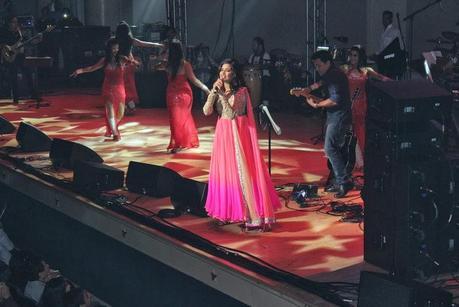 After LATA MANGESHKAR, she is the talent that impresses me the most. The audience couldn't stop tapping to the beats and the beautiful numbers she sang. Of course I was no exception , my favorite being the following.

Hope you like my take on wearing neutrals and my choice of songs as well !!
Linking up with t+j neutral style                        monday bloom
Thanks for stopping by
Fashionable yours
SAUMYA