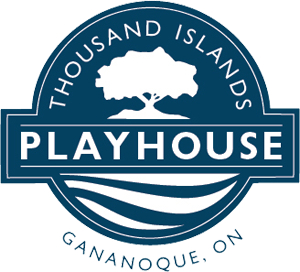 1000 Islands Playhouse
GANANOQUE, ON – The Thousand Islands Playhouse invites you to buckle up for a road trip through time to 1948 in Atlanta, Georgia with the Pulitzer Prize-Winning play, Driving Miss Daisy! The Playhouse has been revving up for months and is excited to open their 2014 season on May 16 with this comedy about an unlikely friendship.
Directed by The Thousand Islands Playhouse's Artistic Director Ashlie Corcoran, this beloved story by Alfred Uhry  introduces us to Miss Daisy (Nicola Lipman – No Great Mischief, 2013) – a wealthy widow who is reluctant to accept the help of the new chauffeur (Walter Borden) hired by her son (Brian Linds). But over the course of twenty-five years, they share humorous adventures and find their relationship blossoming from one of necessity to one of true friendship.
"This play examines different types of prejudice in society – against African Americans, Jews, the elderly and women.  It also looks at the struggle to retain dignity in one's old age." Says Director Ashlie Corcoran. "The play explores these themes in a beautiful way – through the exploration of an unlikely friendship. We see a rigid professional relationship ripen into a deep friendship that gives Hoke and Daisy purpose through their golden years."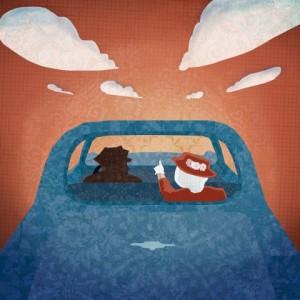 Driving Miss Daisy
This touching story will transport audiences through twenty-five years in Atlanta, Georgia with Set Design by Jung-Hye Kim and Costume Design by Sean Mulcahy. Lighting Design is by Tim Fort, Sound Design by Adam Harendorf, and Stage Management byIsabelle Ly. Apprentice Stage Management is by Kyle Beres, with Assistant Direction by Alexsandra Marzocca.
Show Times:  Tuesday - Saturday 8PM. Matinees: Wednesday, Saturday, Sunday 2:30PM (Starting Wednesday after opening night).
NEW: American Sign Language (ASL) Interpreted Performance: Saturday, June 7 at 2:30pm.
Student Matinee – Presented by TD Bank Group: Wednesday, June 4 at 11:00am.
Running Time: 90 minutes.
Pricing: Adults $32, 65+ $30, students $16, ½ priced preview – May 16. (all +HST). Groups $26 – $28
How to Buy: Book online at www.1000islandsplayhouse.com or call the Box Office at 613-382-7020
#  #  #
Since 1982, the Thousand Islands Playhouse has been producing live, professional theater with talent drawn from across Canada. With two fully accessible venues housed in historic buildings and a panoramic waterfront view of the St. Lawrence River, the Playhouse has been named, "The most charming theater in Canada." (CBC Radio).