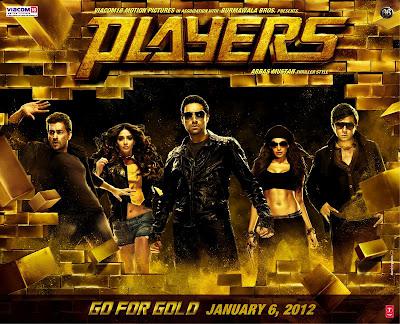 It's about time film makers in India realized that just by shooting a movie in foreign locals doesn't mean that the audience will look over the remainder of the film. It's quite apparent that the director-duo of Players found this out the hard way.
Players is the official remake of the immensely popular film, The Italian Job. I say "official" because apparently rights were legally taken to remake the film and it was not made with the "inspired from" tag. Unfortunately, even after having two predecessors to legally take inspiration from, the film simply falls flat on its face.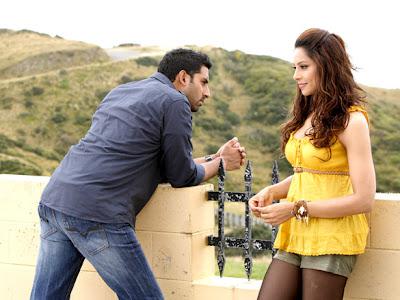 Now, in all honesty I have to give credit to Abbas-Mustan for trying real hard to spice up the original story by adding a few extra characters and also by including a few twists of their own. Unfortunately, poor acting, a rather dull and over-emotional love angle, and unpopular songs makes the entire film a tedious affair.
In a nutshell Players is a heist movie. Whereas in the original the Mini Coopers were the real "stars" of the film, but in this two and half hour excruciating remake the Mini Cooper only makes an appearance during the last 30 minutes, albeit a small one. Abhishek Bachchan for once doesn't impress much as a savvy con-artist with a heart of gold. Sonam Kapoor I really want to like, but she fails to make most of this opportunity. Bipasha Basu performs a role similar to many she has done before (think Race which happened to be by the same Director-Duo), which can also be said for Omi Vaidya who is soon to run out of acting gigs unless he learns to speak proper Hindi or refuse the roles where is he required to speak in the same way as he did in 3 Idiots. Neil Nitin Mukesh sparks a little light of hope in the film as a computer nerd and hacker, but unfortunately the extremely poor performance of Bobby Deol overshadows any good performance that might be there in the film.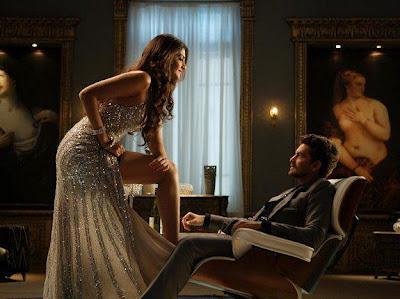 On a side note, is it me of it seems that extensive and I'm guessing expensive train robbery scenes in an Indian film is a bad omen for its box office, leaving aside Sholay obviously. Don't we all remember Roop Ki Rani Chooron Ka Raja? It had one of the most exciting train robbery sequences which is half heartedly repeated in Players with a lot more special effects and to a much dismal conclusion.
I am never this harsh, but if I were to describe Players in once sentence it would be like this;
Players, watch it when you have severe constipation because it's a time you are so desperate that any form of crap will do.
Rating 1.5/5