The sound of tossing the chips, just tingles my brain and my sensation😂. 
A big Hi-Fi🙌 to you if you fall under the same league.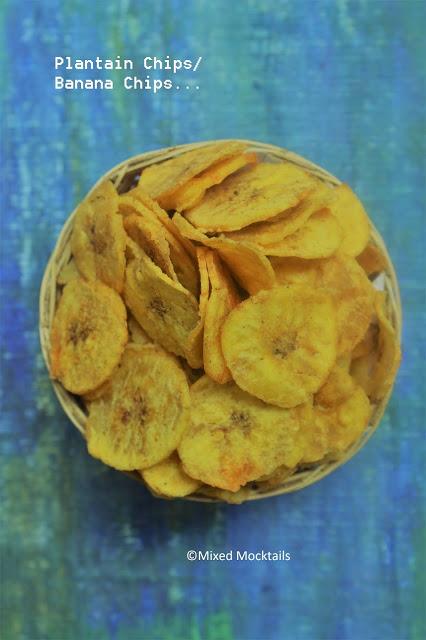 I used to have a silly belief that, if a recipe tastes great then the preparation of the recipe would be very difficult. But my silly thought was crumbled similar to the chips.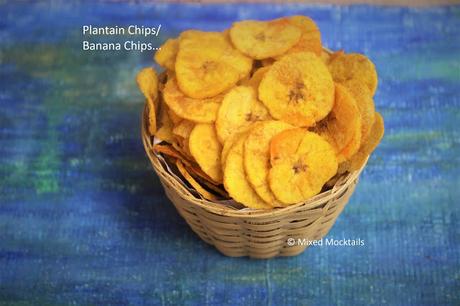 This easy-peasy recipe requires very few ingredients. All the ingredients used are always readily available in your kitchen, except for the banana- the chief ingredient😀.
                      In my native village, we get ample varieties of banana with varied  sizes too🍌🍌🍌. Each of the variety has a unique taste. For making chips, normal bananas also can be used. Nendran Bananas gives a unique flavor n taste.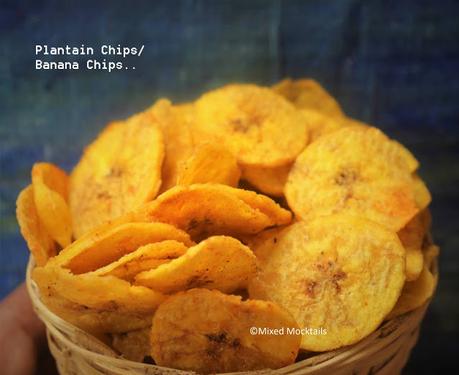 Cooking Time: 5-10 minutesPreparation Time: 20-30 minutes
Ingredients:
2-3 numbers

 Raw Banana
2 tsp 
Turmeric Powder
Salt as per taste
Oil for frying
1/2 tbsp 
Chilly Powder
1/4 tbsp 
Pepper Powder
Procedure:
1) Keep all the ingredients ready for the recipe.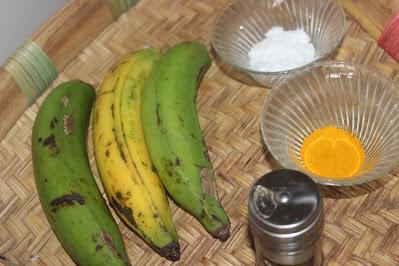 2) Peel off the bananas. In raw bananas, the peeling is a bit hard, but semi-ripe ones can be peeled off easily.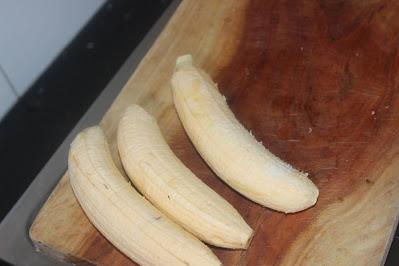 3) After peeling the bananas, we need to make the mixture of turmeric powder and salt, by adding little water.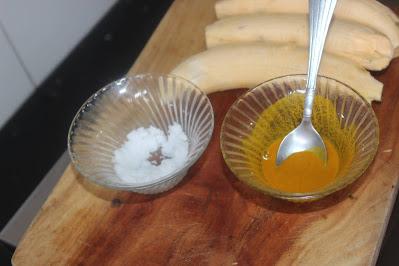 4) Next step is heat the kadai(frying pan). Once it heats up, put oil for frying. I prefer using coconut oil. Once the oil heats up, slice the bananas into the oil and start frying.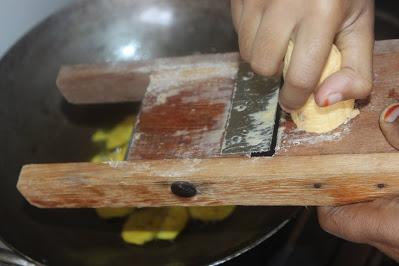 5) Allow the bananas to cook. Once it is half cooked, add the mixture of turmeric and salt.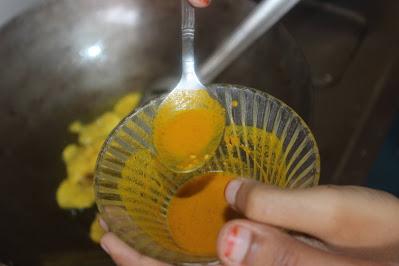 6) Allow it to cook for some more time. If the banana slices is completely cooked, the oil will stop bubbling. Now you can filter off the oil and transfer it to a container.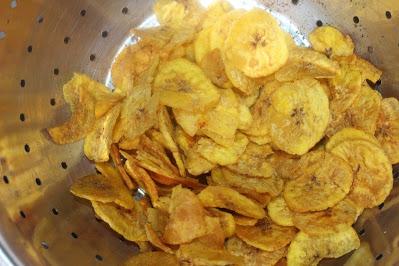 Notes:
You can use any banana for making the chips, I have used the nendran variety ones.
Adding chilly powder or pepper powder is optional. Many like to have the bland taste of banana itself.
The ripe ones will give a little sweet chips.
In any oil fried recipe, if the item is cooked the oil will stop bubbling.
        You can enjoy the lip smacking chips with tea.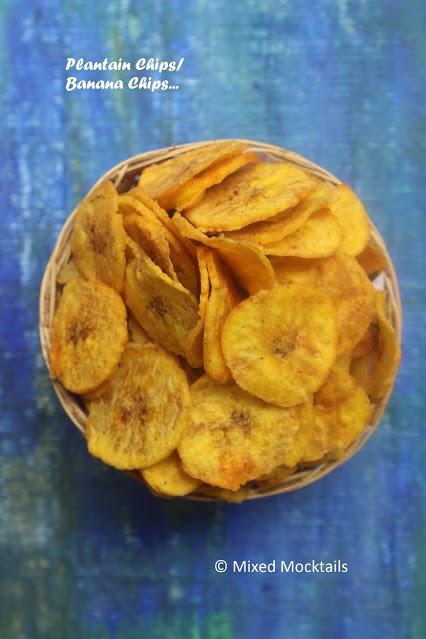 For detailed video description, look onto to our youtube channel.
Below is the link.