A long, exhausted day after roaming around in sun, or hectic office work, can be replenished by a chill lemon/ lime juice with a dash of mint added to it. The cooling effect of mint make you regain your energy. This flavorful mint has numerous health benefits added to it.
Pudhina   Miriyala  dravakam/Oka   chettuMerugu/ Pudina  Putiyina  Pudina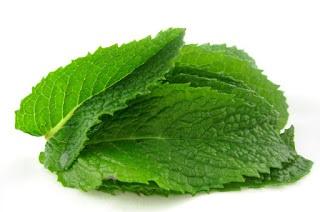 Soothing the digestive tract and if you are having stomach ache then it can be of great help
Drinking herbal mint tea reduces irritated bowel syndromes, cleanses the stomach and also clear up skin disorders such as acne.
Acts as a cooling sensation to the skin and helps in dealing with skin irritations.
Helps in eliminating toxins from the body.
Crushed mint leaves helps in whitening teeth and combat bad breath.
Very good cleanser for the blood.