Yesterday (Sunday) was one of those glorious early autumn days, warm in the sun and chilly in the shade. I met up with an old friend who I haven't seen for several months and we had a wonderful walk and talk afternoon at West Dean Gardens near Chichester.
My friend, a professional gardener, and old time cynic, scoffed at my PlantSnap app and was determined to test it and prove it was rubbish! I was determined to prove it worked, at least the 92% of the time which it claims to be right.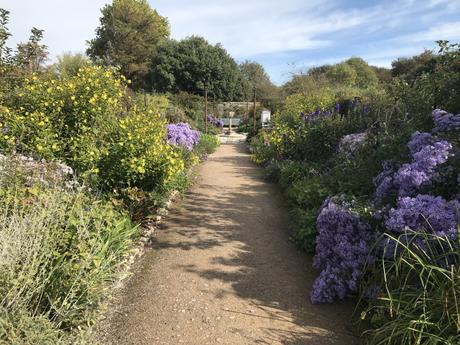 We headed towards the glasshouses (as we always do first) and entered the walled garden. I loved purple and yellow color schemes and these borders didn't fail to impress. Here we put the app through its paces.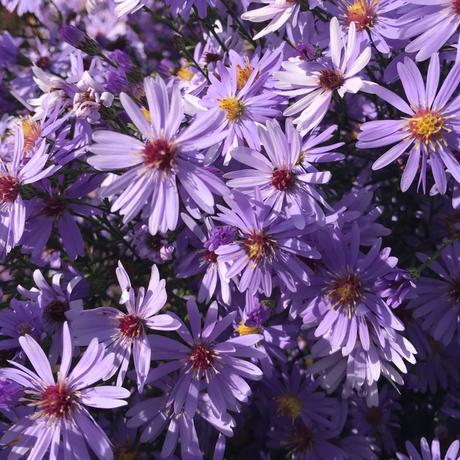 Gardener friend (GF) identified these as Symphyotrichum 'Little Carlow', Saying with glee, "This will test its metal!". Whilst the app didn't name it as 'Little Carlow' it correctly recognised it as Symphyotrichum, naming it as a Rice Button Aster. A lot of the accuracy is down to taking a clear photo, also there are so many similar asters it would be a big ask to expect it to name it correctly.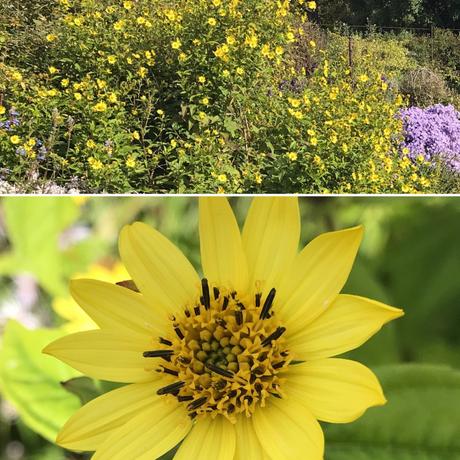 The above was recognised as Helianthus Verticillatus common name Whorled Sunflower. At the time of writing I can't remember what GF called it but he was slowly beginning to be a bit of a convert, begrudgingly admitting it was quite good but not excellent – he is a purist!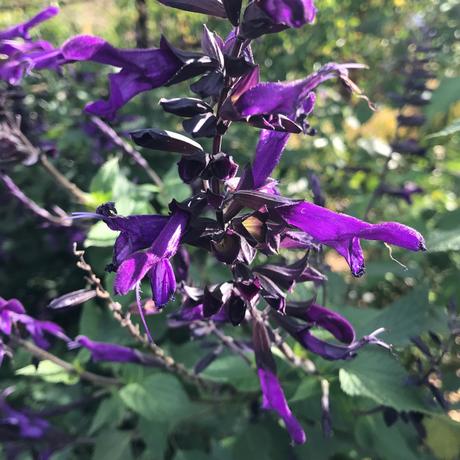 It did, however, correctly name the Salvia 'Amistad'. GF finally got tired of the Gardener's Knowledge v PlantSnap app game.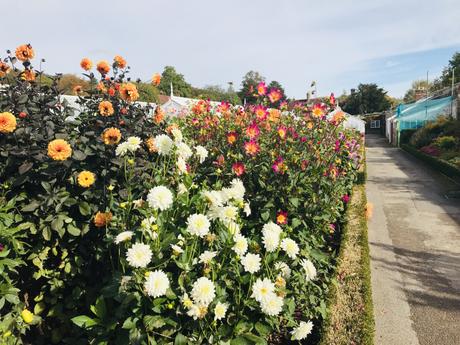 We moved on to the cutting garden, where a kaleidoscope of color met us. The dahlias were magnificent.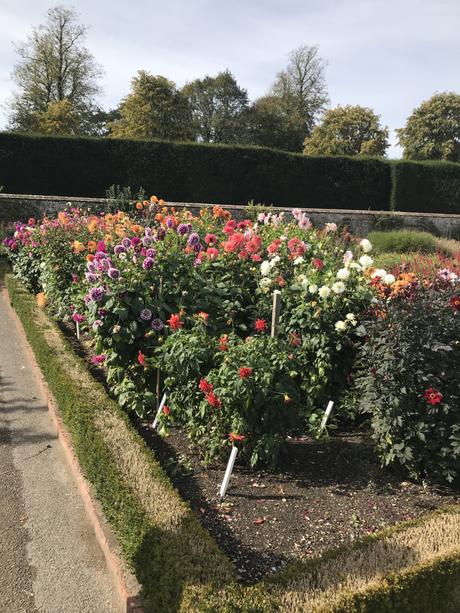 There were so many beautiful blooms and West Dean can always be relied on for their labelling. There is nothing so infuriating to see a plant you like and not know what it is – call in PlantSnap!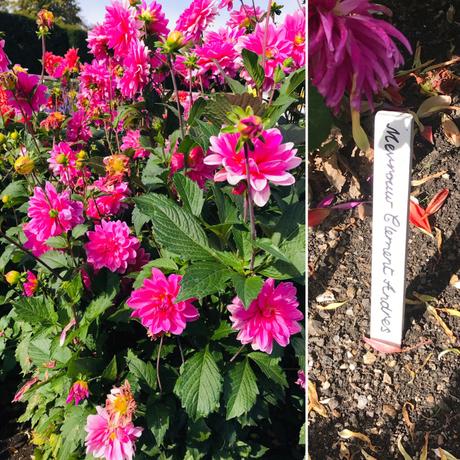 Apps and labels don't always help. When I got home I Googled 'Merrow Clement Andres' dahlia and nothing came up, so I'm puzzled at this dahlia's name. Anyone recognize it?The app just identified it as a Dahlia. There were so many I wants to make a note of for next year but the two I particularly liked were easier to find out more info on.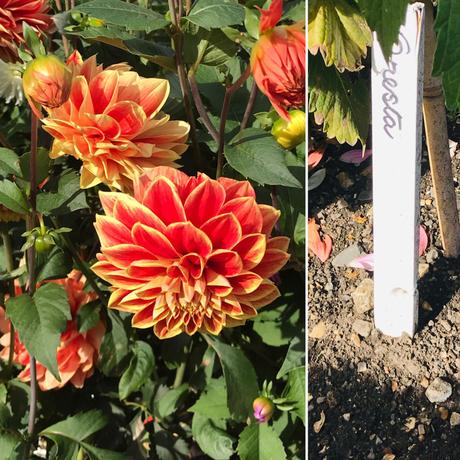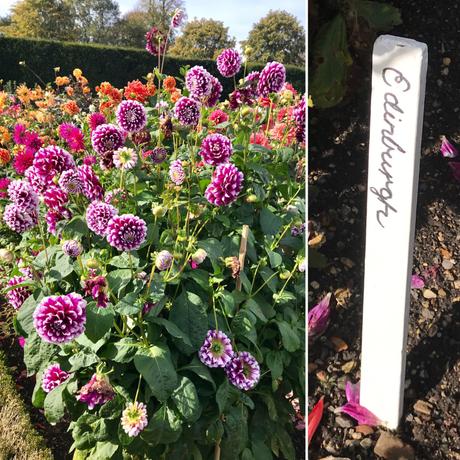 With frost lingering, sadly one morning in the not to distant future the dahlias will be finished. We were lucky to catch them in their last throws of blooming.
Just to clarify, I have not been paid or approached to review PlantSnap, it is just a personal view of the app I downloaded recently and thought it fun to share with you in case you, like me, often wander around a garden looking for a non existent label on an admired plant.