There are many things to consider before making such a big move.
So you have decided to move to the United States, sounds exciting that you will soon leave the Philippines and head to the land of opportunity!
WAIT, have you given much thought as to what State you will live in once you arrive?
The United States is filled with many different States that offer various lifestyles and living conditions many similar to the lifestyle you may be familiar with being from the Philippines and than there are areas which might make you regret your leaving the Philippines and possibly could cause problems in your marriage in the future, so it is very important to discuss this with your life long partner "Before you make your move." I will give you some idea as to what you might expect before your move.
HAWAII
A recent post I happened to read from a Filipina friend in Hawaii was that she would never consider moving back to the Philippines or even visit anytime soon. Sound like Paradise well considering that Hawaii is in many ways similar to the Philippines in it's climate Hawaii has a dry season April to October and a rainy season November to March. In recent years, however, even the rainy season has been very dry. Hawaii weather is mild all year round with temperatures ranging from 75F(24C) to 88F(31C). The months of April – September tend to have less rain than the months of October – March. The great thing about the weather in Hawaii is that even if a rain shower should interrupt your day, it rarely lasts more than a few minutes before the glorious sunshine breaks through again. You may even be treated to a rainbow afterwards.
Matsumoto's Shave Ice Haleiwa Oahu Hawaii
Hawaii has a long history of Filipino migration, starting with the plantation days. Filipinos and part-Filipinos constitute nearly 23% of the Hawaii state population, with 70% of them living on the island of Uahu. Its geographic confines contain as many as 275,000 Filipinos (2000 Census) and receives an annual amount of 4,000 new Filipino immigrants.
CALIFORNIA
Mark Twain once said, "If you don't like the weather in New England, wait a few minutes." In San Francisco, if you don't like the weather, just drive a few miles. The temperature at both ends of the mile-long
Golden Gate Bridge
can be 20°F(-6.6C) different. San Francisco temperatures seldom dip below 40°F(4.4C), or reach or exceed 90°F(32.2C). Its summers are famously foggy; but for the summer visitor who hasn't heard, it's important to know about The City's "natural air conditioner" - the fog.
The reason I picked the west coast of the United States is because Filipino Americans are fairly widely spread around the United States, but are mostly concentrated within the West Coast. About 480,000 people of Filipino descent make their homes in
Southern California
.
Los Angeles County
holds the largest Filipino settlement in the United States, with over 262,600 members of the group, followed by
San Diego County
, with nearly 121,000 Filipinos. Daly City, in the
San Francisco Bay Area
, has the highest concentration of Filipino Americans of any municipality in the U.S., with them comprising about 35% of the city's population, or 35,000 people. Violent crime is not common or prevalent in San Francisco except in certain neighborhoods that are unlikely to be seen by tourists. However, as is true for most major US cities, one should take all of common-sense safety precautions one would anywhere else. Carry a good street map, and perhaps a cellphone so that you can call your hotel if you get lost. Do not carry large amounts of cash or display expensive jewelry. 
Woman eating clam chowder in a sourdough bread bowl. Santa Cruz, California, USA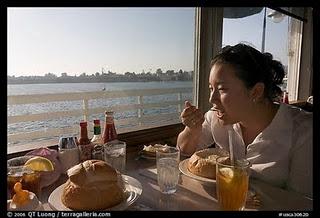 "YES" There is also Jollibee :-)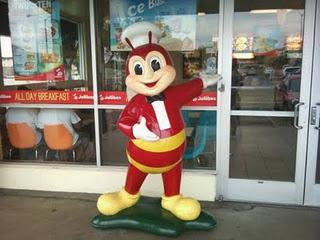 WASHINGTON STATE
Washington state's Filipino Americans are clustered around the

Seattle

area, mainly in

King

,

Kitsap

,

Pierce

and

Snohomish

counties.
Some sizable concentrations of Filipino Americans are in the South Seattle neighborhood, and in the

Puget Sound

area:

Bremerton

and

Silverdale

area of Kitsap County. There are usually Filipino festivals held at Seattle's Seattle Center every year.
Washington state has around 84,000 Filipinos making the Filipino-American community the largest Asian-American subgroup and the sixth largest reported single ancestry in the state.
Seattle has many Filipino enclaves, especially in the southern part of the city. The community even established its own Filipino Community Center that serves to a number of Filipino-American events and as well as creating its own civic organization. The city is also rich with Filipino-American culture, history, and commerce. A sizable Filipino community in

Spokane

, the largest of the area's 11 to 15,000 Asian Americans, has grown by the migratory movement of farm labor in the late 20th century into the eastern half of the state.
If you are looking for "Snow" you will be moving to the right state but it is important to know if you are trying to get away from a car congested city, Seattle is ranked as one of the most car-congested cities in the United States, and efforts to promote compact development and transportation choices are perennial policy issues. The railways and streetcars that once dominated its transportation system were largely replaced with an extensive network of bus routes for those living near the city center, and the city's outward growth caused automobiles to become the main mode of transportation.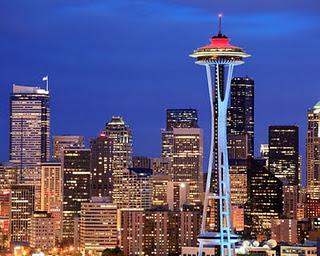 Northeast
Filipino American communities are thriving in the New York City and Washington, DC metro areas including Northern Virginia

Queens

, with 32,843 members of the group. However, since Queens is a dense urban area, where over two million people live, Filipinos make up only about 1.5% of the total population of the borough. In

New Jersey

,

Bergen County

(14,898 Filipino Americans),

Hudson County

(19,877) and

Middlesex County

(12,499) all have substantial numbers of Filipino Americans. All three New Jersey counties are in the New York City area, making the urban region of New York-New Jersey the primary settlement of Filipino Americans in the Northeast.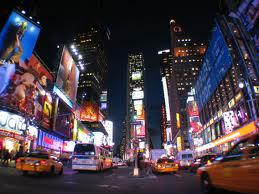 PHILIPPINE FIESTA NYC

MIDWEST
In the Midwest, Filipino Americans have settled most heavily in the area of Chicago, Illinois. According to census estimates, 27,874 Filipinos live in the city of Chicago in 2000, and 54,595 lived in Chicago's Cook County. Another 14,111 live in DuPage County, and 6,988 in Lake County, both of which are in metropolitan Chicago. Nearly all the Filipinos in Illinois are concentrated in the Chicago region.
The Kansas City, Missouri area has a small but present Filipino community. There is a Fiesta de los Pilipinas held there every July.
Denver, Colorado and Colorado Springs, Colorado have a fairly sizable Filipino population, especially Colorado Springs in particular due to the US Army and US Air Force bases located there.
Filipinos are thought to be sparse in the Midwest/Central states, but there's a growing Filipino American population in the 2000s.
Being from Chicago I can tell you from personal experience you will need warm cloths but the people you meet will warm your heart. There are year round activities and the lake front for many years of summertime fun. There is a Filipino American network in the city of Chicago that is committed to producing and delivering regularly scheduled events each year.


Unlike the Hawaiian experience in which Filipinos were recruited for plantation labor during the opening years of the century, the first Filipinos to arrive in Illinois came as college students.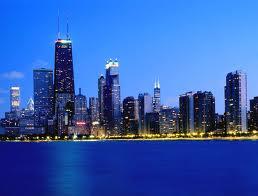 11th Asian American Festival, Chicago - May 18, 2009 Grand Opening.



THE SOUTHThe South is also noted for its sizable and growing Fil-Am population. In Florida, for example, about one out of every five Filipino Americans in the state lives in Jacksonville. Texas and Louisiana have the fastest growing Fil-Am populations. Also, a sizable community has existed for decades in the Hampton Roads area of Virginia, home to many U.S Navy bases. In the 1930s, the Tydings-McDuffie Act essentially halted Filipino immigration to the U.S.; however, the Navy actively recruited in the Philippines (at that time still a U.S. possession), and Filipinos in the Navy were exempt from the provisions of the Act. This led to many Filipino communities forming around naval bases.
So as you see it is in your best interest to find out before leaving the Tropics of the Philippines just exactly where you will be living, it can be a comfortable experience or a life changing one !