People have asked me this week about the impact of both planes and trains on properties... so I thought it was time to share info on planes and trains again.
PLANES
As you can see from the map below, some homes can be fairly close to the airport with little noise impact because of the flight path... and some high demand neighborhoods, such as those around the city lakes, are right under multiple flight paths. Use the link below to enter a specific address and see how it might be affected by air traffic.
Enter an address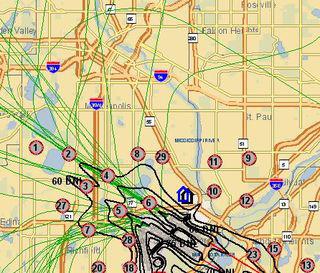 You can enter a specific address on the MAC website at http://bit.ly/7osKiw and it will place the address represented by a house on a map with the airport noise footprint and flight patterns so you can see how the property might be affected by air traffic.
As you can see from the map, you can be quite close to the airport without being within its noise footprint or under any flight paths... and some demand neighborhoods are directly under busy flight paths.
TRAINS
Minnesota has more railroad to bike trail conversions than any other state. However, we also still have operating rail lines. MN DOT (Minnesota Department of Transportation) compiles maps of railroad tracks with the number of trains per day and speeds. Click here or on the map below for a 'zoom-able' version of the Twin Cities freight railroad map below with primary railroad usage. Other maps are also available, or contact MN DOT (see 'Rail Data') or the railroad using the line for more information.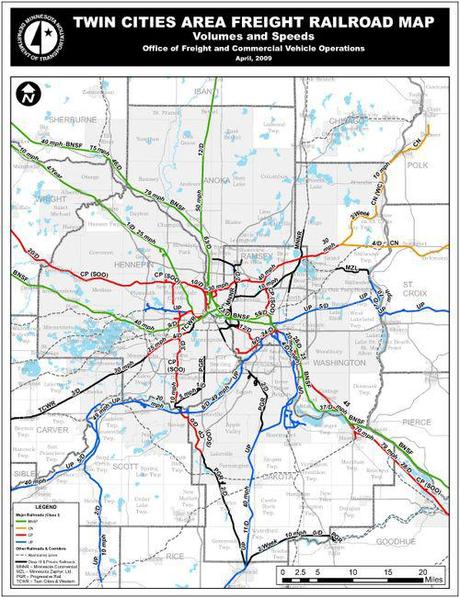 Sharlene Hensrud, RE/MAX Results - HomesMSP.com