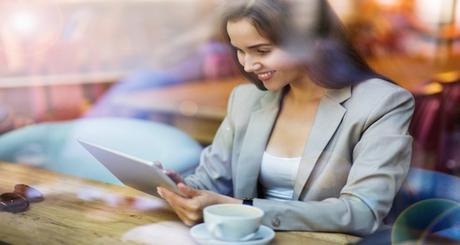 April 5, 2016
0

Email This Post

Print This Post
Plan, Develop & Deliver More Relevant, Targeted Digital Content – Part Deux
Your audiences' informational needs, interests and expectations are continually evolving. Assumptions you've made to create website or other digital content could very well be outdated by now.
This is why we brought you Part One of this post; specifically, to alert you to heretofore unknown Generational Gaps in Content Consumption. That such gaps even exist, and what they are, exactly, were a revelation to many of our B2B integrated marketing readers.
We hope that Part One inspired you to at least reflect on how your SMB currently develops and delivers digital-marketing content, and perhaps motivate you to examine the status quo, looking for new opportunities to grow your business and deepen customer connections.
Not sure that's for you?
Preview our Content Marketing Archive and you'll discover a lot of upside (and How-To's) for pursuing this strategy, such as helping you:
Elevate your content's relevance and real-world usefulness
Build trust and credibility with new and future audiences
Increase engagement across multiple marketing channels
Improve content-driven lead generation and conversions
Content Marketing Grows Up
Revered marketer, author and MarketingProfs founder Ann Handley predicts that 2016 will be the year that "content marketing grows up." That is, she expects brands to take a more mature approach to content, in which they:
Stop experimenting and become more strategic about what they create and why
Align content more closely with user needs and interests
Prioritize quality over quantity
Either hire or outsource creative resources, such as graphics designers, copywriters, digital marketers and website specialists, to consistently create meaningful, professional-quality content
Like any SMB marketing initiative, improving your content is going to take some time. Still, that's no reason to back-burner the effort. Payback will come much sooner than you think.