In 2013 my wife and I were in Pittsburgh, PA for the first time. It was a lovely visit and we were very pleased that we made the trip. Although I posted quite a number of images, I still managed to overlook some. So, today's posting contains some 'odds and ends' that don't quite fit together, other than the fact they were shot during our visit.
  The image below is that of Heinz Stadium, home of the [American football team] Pittsburgh Steelers. I shot this from atop an open double-decker sightseeing bus as we were crossing a bridge.The large fountain in the lower center is at the tip of Point Park, located at the end of a long and beautiful promenade that stretches a long way along the river shoreline.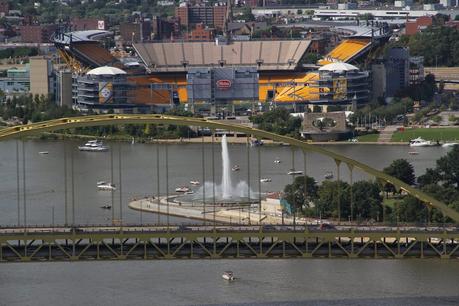 This image is a detail from the Roberto Clemente Bridge, which was bedecked with hundreds of colorful quilts and rugs; I don't remember the occasion for this display. The bridge is a short span and pedestrians easily traverse the span.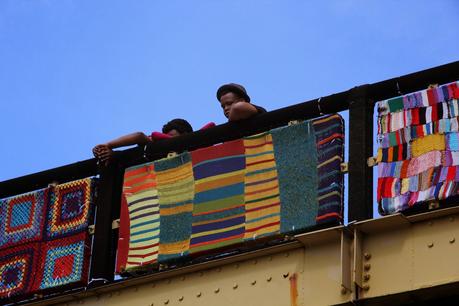 A visit to the open air market in the Strip District is obligatory if you visit Pittsburgh. There is always something for photographers to shoot, particularly people. This attractive driver was parking her car and oblivious to my presence.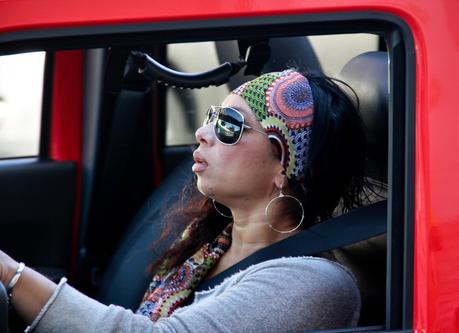 What would a market be if there were no musicians to entertain passersby? This gentleman played a mean trombone.