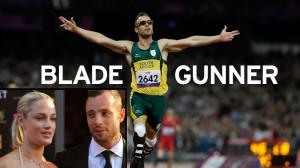 Photo Credit: Gawker.com
Valentine's Day Murder: Olympic Track Star Oscar Pistorius Murders Girlfriend
I'm up late watching Nightline and trying to figure out what exactly happened with track star Oscar Pistorius. As you may recall, last year I posted a blog about the Olympics and the guy they called the blade runner. He was the first double amputee to compete in the Olympics last year.
According to published reports, he apparently shot his girlfriend Reeva Steenkamp 4 times when she entered his home at 3am the morning of Valentine's Day. There is speculation that she attempted to surprise him and he mistakenly shot her thinking she was an intruder. The police have arrested him and charged him with murder based off the fact that he had a run in with the law a few years. he was arrested for slamming his girlfriend in a door. He spent the night in jail and was released the next day no charges were filed. According to Nightline, Pistorius had a passion for guns, a hot temper, and was severely concerned about his safety due to the violence in South Africa.
My logic of the world is that everyone is genuinely good until you prove otherwise. I think I'm naïve when it comes to people and the crimes that the media reports. I like to give people the benefit of the doubt. I have to assume that the police knows more than what their releasing to the public. I can't imagine that this man would be arrested and charged based on an incident that happened some years ago.  Nightline reported that the model girlfriend tweets revealed she was happy and looking forward to Valentine's Day. However, like I mentioned, I give people the benefit of the doubt. Paranoia, a hot temper, and guns simply aren't a good mix. It's like mixing light and dark liquor, a fu**ing catastrophe!
We live in a world that has drastically changed over the years. Violence is at an all time high and people kill for some of the stupidest reasons known to man. You simply cannot not sneak up on or get to close to people. And you damn sure can't sneak into someone home at 3am. Especially when that person is paranoid! I can assure you that if you sneak into anyone's home on the South Side of Chicago at 3am unexpected; things will not work in your favor. There have been mixed comments on Facebook in which some state that the violence in South Africa is so bad that people are really trying to leave. And here I am bitching about Chicago!
I'm paranoid enough living in this city and I can only imagine the paranoia I would have if I lived there. Whatever the case, this is very unfortunate for all parties involved. Pistorius and his girlfriend had only been together a few months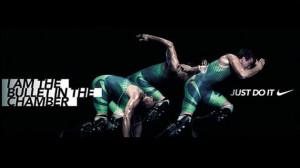 Nike.com ad
Nike might want to re-think this ad!
I would love to hear your thoughts, murder or a terrible accident?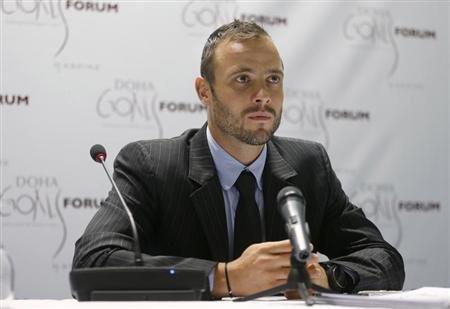 image: http://l.yimg.com/bt/api/res/1.2/.tqsB2X4QjITcTNKZqgMZA--/YXBwaWQ9eW5ld3M7Y2g9MzA5O2NyPTE7Y3c9NDUwO2R4PTA7ZHk9MDtmaT11bGNyb3A7aD0zMDk7cT04NTt3PTQ1MA--/http://media.zenfs.com/en_us/News/Reuters/2013-02-14T071952Z_3_CBRE91D0IMF00_RTROPTP_2_CNEWS-US-SAFRICA-PISTORIUS.JPG