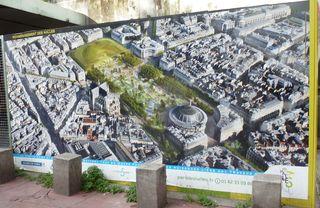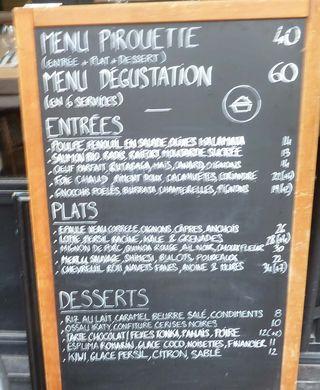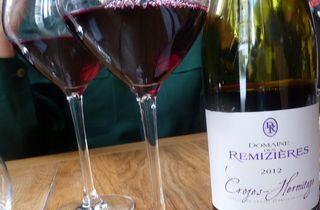 Pirouette, an old favorite of ours since it opened, is not only one of the friendliest places in Paris, largely because of its hosts' enthusiasm, not only one of the best price-quality ones, but one where the chef, Tomy/Tommy Gousset constantly invents and pushes the envelope.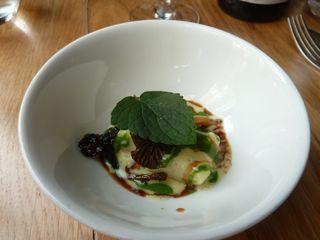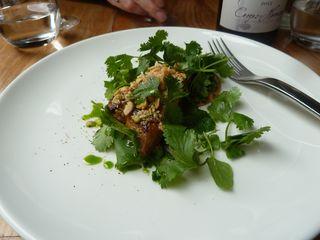 I took one look at the carte and honed in on the foie gras with peanuts and cilantro; Wow, my stuff!  But before that, the chef sent out an amuse for us of another starter - gnocchis with burrata and chanterelles - double Wow!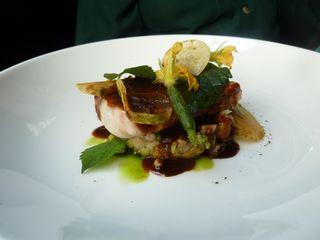 For mains, Colette had the merlu (wild hake) with shimesi and bulots (which she raved about); one of our guests had the veal special and her husband and I had the game of the day - chevreuil, beautifully sourced and marinated for 10 hours in red wine and cooked to perfection (unpictured).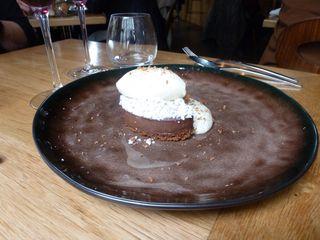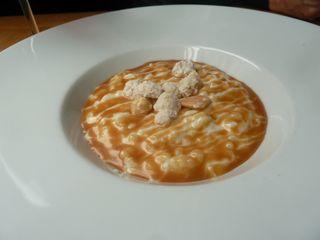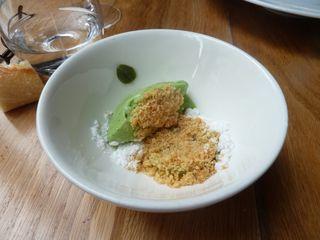 Then Colette, never one to turn down rice pudding with caramel, ordered it and our friends had the chocolate tart; but the chef, not wanting any of  us to go hungry, sent out four bowls of parsley ice cream, slices of kiwi fruits and a citron sable (he later asked me if I liked it, it being his latest inspiration).  PS We did.
Our bill with no bottled water but 2 bottles and a glass of wine and three coffees was 110 E a couple.