PIPEROID paper craft robots
The whole lineup of recently released Piperoid robot toys from
magnote.com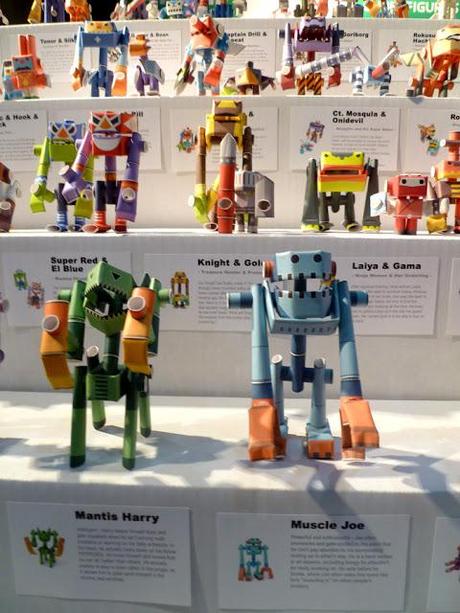 First time I've seen these toys and I can't think of anything cooler to give my niece and nephew the next time they need something to do for an hour when they come to visit (their Dad needs some down-time while the kids play games) Octo (mischievous octopus) and Deca (mischievous  crab) (not pictured) were released in time for Toy Fair. The rival chefs Salt & Pepper are great for any would-be connoisseur. "All you need is a pair of sissors."
Check Magnote on facebook
.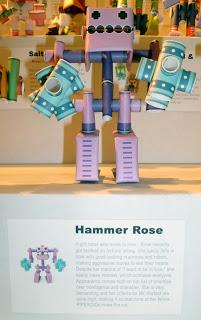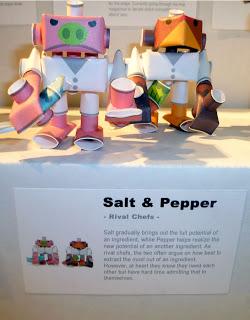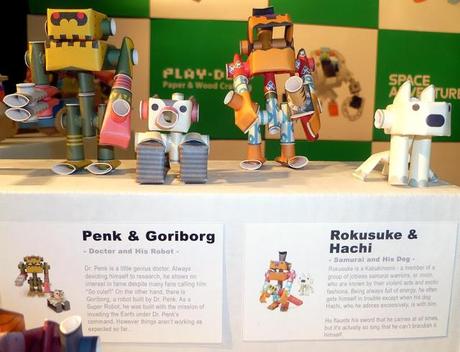 The webpage has full support for end-users with Instructions, Assembly Tips and an FAQ. In this case FAQ stands for Freekin' Awesome Quality toys - see the videos. All you get is several tubes of paper and pictographic instructions without many words. Yet, all these complicated toys with movable limbs and multi-points of articulation. These are so simple and cool as to be elegant.