Most of us work and have a job some of us may have to wear a uniform some of us may not. I for one do and when i was given my uniform top which is the smallest size and it was way to big you have to try and make it work as much as you can. When working behind a bar not many people see what you have on the bottom half until you say go and collect glasses. But non the less you still want to look nice.  So my outfit/uniform/make-up for the night: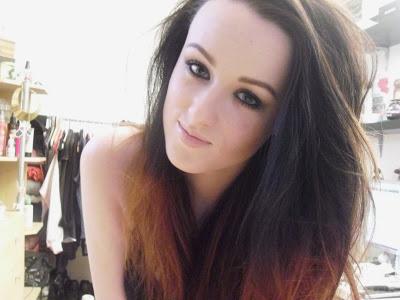 Face: Rimmel Match Perfection foundation - light porcelain, Ben Nye powder, HD Brow Pallete, MUA blush - bittersweet, UD Naked - Smog, Darkhorse, Creep. UD 24/7 liner - zero, MAC Creme d'nude, sleek contour kit.
Hair -  tutorial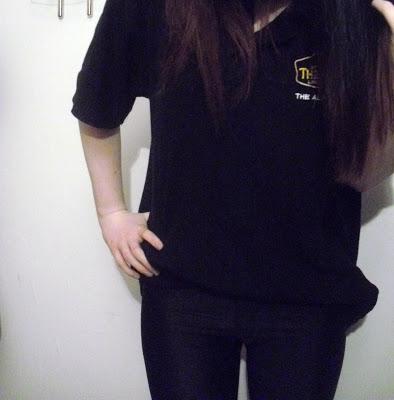 Thee ever so flattering top which i paired with disco pants.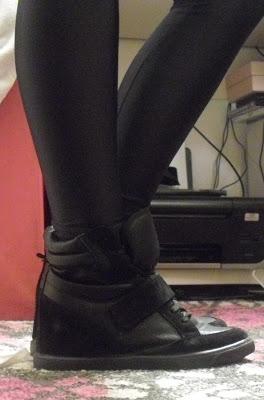 Miss Selfridge Wedged Trainer As been short behind a bar isn't the best thing!.