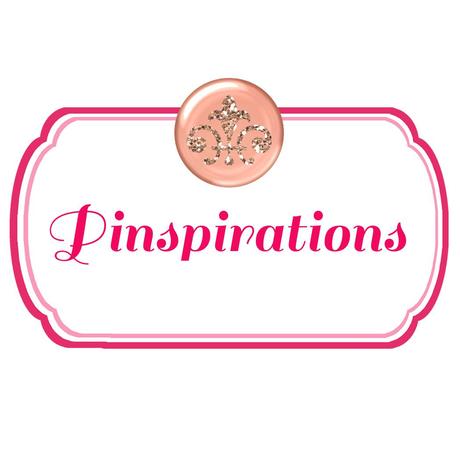 I have seen COUNTLESS breakfast cup recipes on Pinterest, but have never taken the time to make them.  Since I had a bunch of eggs I needed to use before they expired, I decided to make these Ham, Egg & Cheese Hash Brown Cups loosely based on this  Scrambled Egg Nests recipe.
They were super easy, inexpensive & yummy!
The best part, you can change them up anyway you like!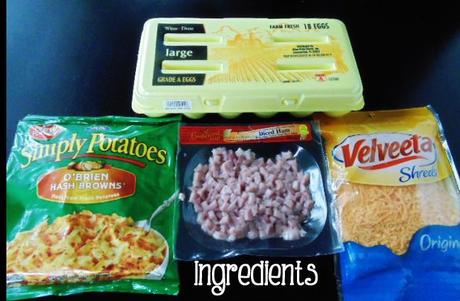 Ingredients
6 eggs
Hash browns
Diced Ham
Shredded cheese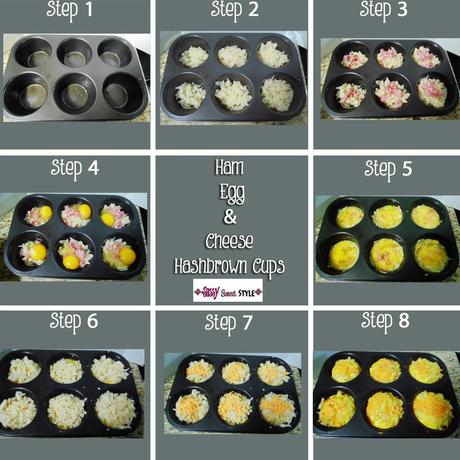 Directions
Preheat oven to 350 degrees.
Generously spray a muffin tin with cooking spray or line with parchment paper.
Spoon hash browns in cups.
Add ham.
Crack 1 egg in each cup.
Gently whisk ingredients.
Add more hash browns on top.
Sprinkle cheese on top.
Bake for about 30 minutes or until hash browns are golden brown.
Cool for a few minutes before removing from pan.
Enjoy your yummy breakfast!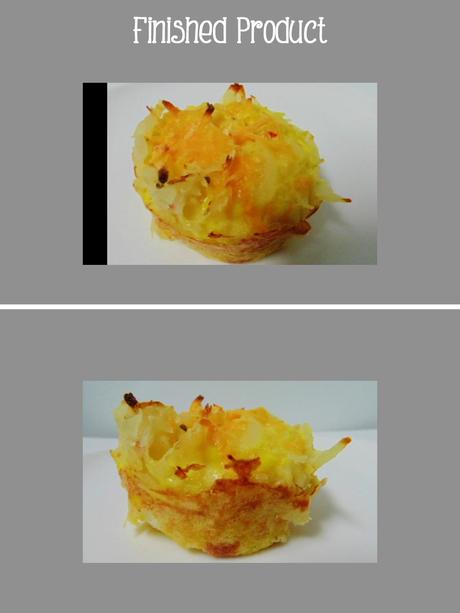 These only took about 5 minutes to prep & I was able to check emails & enjoy some coffee while they were baking.
We couldn't eat all 6 cups, so I refrigerated the rest & the Hubster ate them cold as a late night snack.
These would also be great for our busy school mornings, because I would  have time to get K ready while they are baking, then toss in a container for her to eat in the car on the 40 minute drive to preschool.  I may even be able to scarf 1 or 2 down myself.

What are your favorite Pinterest breakfast recipes?
Have a great weekend!



Web Hosting by: