Hi fellow nail polish lovers!!
Today, I have a really pretty design I came up with by doing a gradient and stamping over it.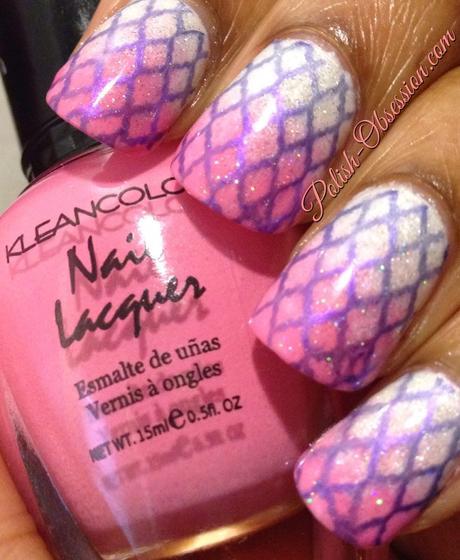 For this look, I started off with two coats of Orly Au Champagne.  I then used a sponge to create a gradient with Orly Au Champagne and Kleancolor Vanilla Cupcake (the bottle I'm holding).  Is it me, or does the name of this Kleancolor polish not match the look of it?  Anyhoo, I then added a coat of
China
Glaze Fairy Dust.
Finally, I used a purple metallic Cosmetic Arts polish, to stamp a design from my BP-13 stamping plate.  I topped it off with Out the Door top coat.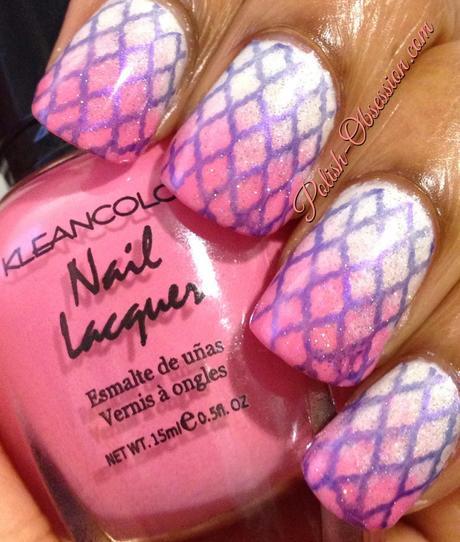 Artificial Light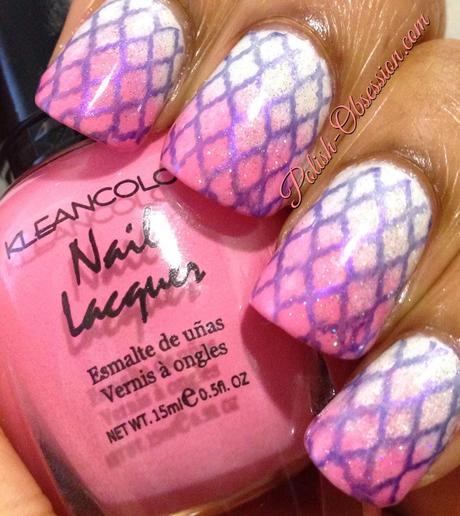 Artificial Light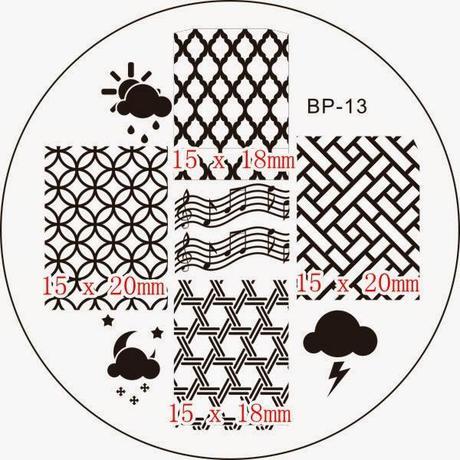 BP-13 stamping plate.  I used the design on the top.
I absolutely love how this mani turned out!!  I didn't want to take it off when I wore it.  I'm definitely falling in love with stamping and will be practicing more and more.
Don't forget, you can use my coupon code below to make purchases at the Born Pretty Store.