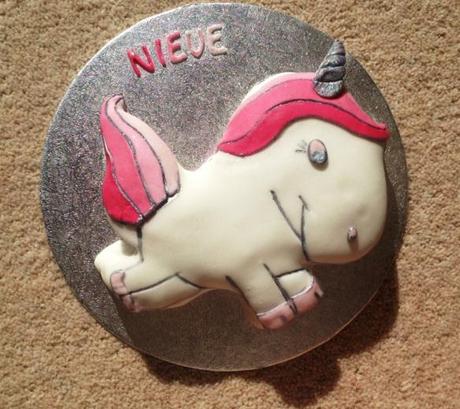 Today we finally got chance to visit friends of ours who had their second baby girl about a month ago. And she was absolutely worth the wait – spending the whole afternoon asleep on my arm! Ah!
I wanted to make them a cake to celebrate and was struggling for inspiration so asked Rob. After a few nonsensical responses he came onto a Fluffy Unicorn (from the much-loved Despicable Me films), fluffy perhaps not in cake form, but unicorn I could definitely do!
I printed a template out from the internet – just some clipart – trying to make sure it didn't have too thin legs, else they would break when the cake was carved.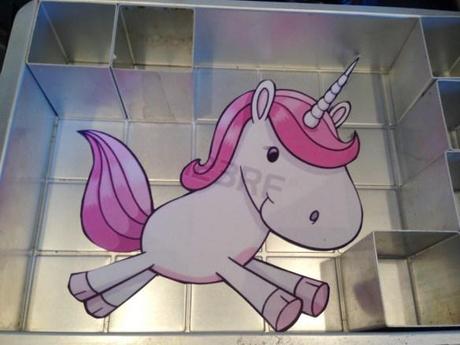 For the inside of the cake – keeping with a girlie theme – a strawberry and vanilla marble, using a madeira cake recipe as the base.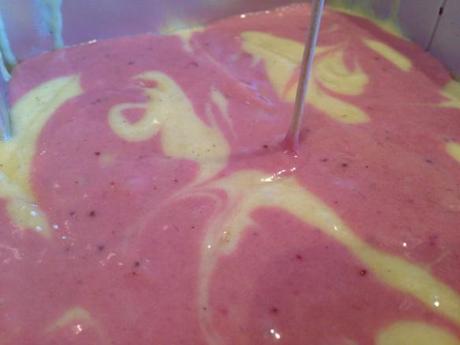 Once cut and carved, great not only to check the marbling but also plenty to taste test!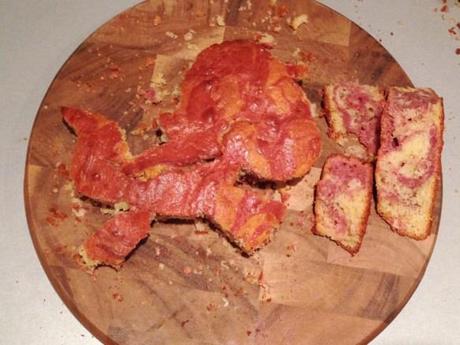 To decorate I basically used 3 'ingredients' – 500g of white fondant, some pink food colouring, and an edible ink pen in silver (the one I have is a click-twist brush by Rainbow Dust).
After covering the whole cake in white fondant, I coloured the remainder into four progressive shades of pink. These were used both on the mane and the tail – graduated stripes tucked in together then outlined in silver.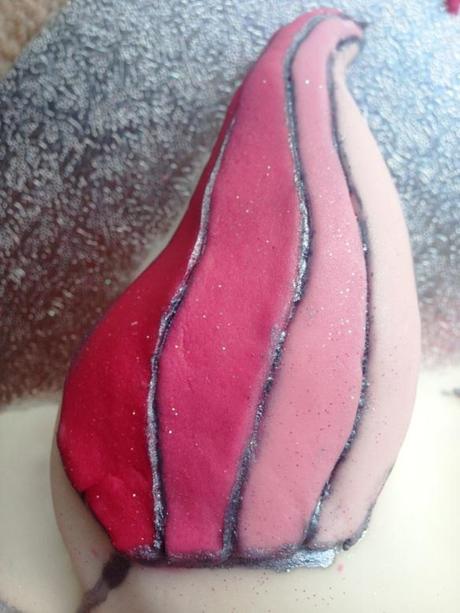 For the face – simply some more silver pen to follow the outline, and a little of the lightest pink fondant for the eye and nose.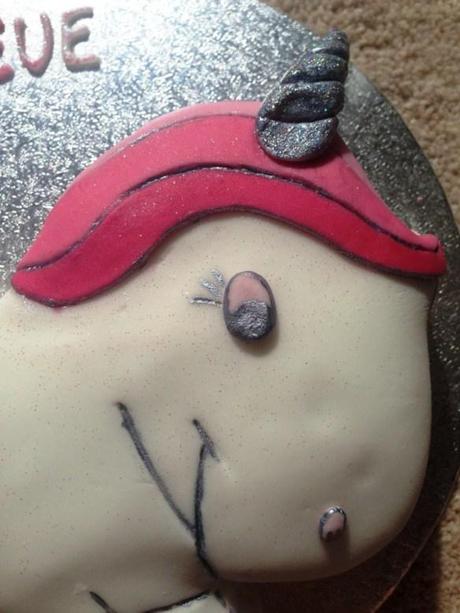 And of course no unicorn is complete without a horn, and this one was as sparkly as they come! After experimenting for a while trying to twist the fondant around itself, I caved and just rolled a cone, creating the markings with a sharp knife. For the extra sparkle I painted it silver before finishing with some holographic edible glitter.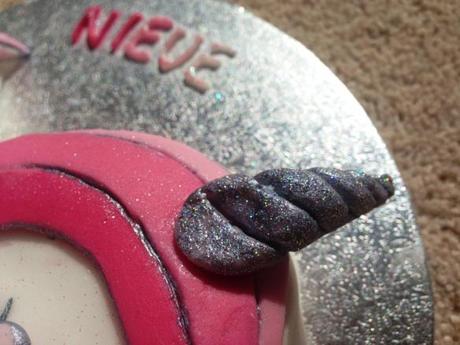 And to finish – the baby's name in matching pink fondant. I cut small pieces of each colour, lightly 'stuck' them to the board with water, pressed in the letter stencil then carefully peeled away the excess.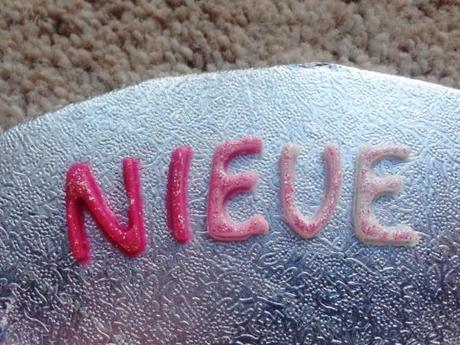 I'm really pleased with this cake – although have to say it seemed to take me much longer than imagined! The silver outlining was quite painstaking as it was so fine, but well worth it to emphasize the details and the cartoon-like effect.