HOLY COW I am so sorry for my absence this week. Its been a wild one.
I started my first makeup class for the month of February yesterday and I would LOVE to share some of the photo's with you so far. Mind you, they are from my laptop and my phone. I haven't been smart enough to drag my SLR here with me yet.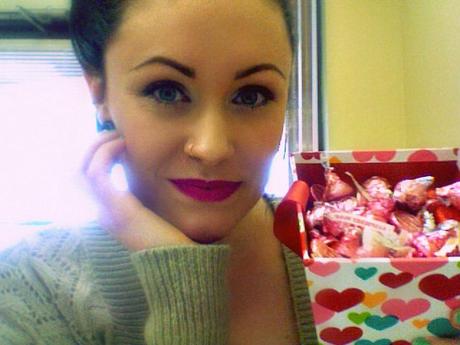 Feeling festive! YUMMY kisses inside this darling heart bucket. My class and I need some suga to get through the day.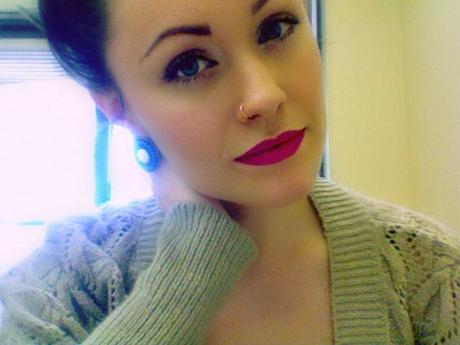 What am I wearing you ask??
FACE
MAC Strobe Cream Moisturizer
MAC Mineralize Eye Cream
Laura Mercier Tinted Moisturizer
MAC Studio Careblend Powder
MAC Studio Careblend Bronzer
Laura Mercier blush in Rose Petal
MAC Seedy Pearl Eyeshadow as highlight all over face and eyes
EYES
MAC Seedy Pearl Eyeshadow
MAC Bruised Sky Shadow (outer crease) from Daphne Guinness Palette
MAC Dipdown Fluidline eyeliner
MAC Malt Eyeshadow on lid
MAC False Lash mascara 
BROWS
MAC Dipdown Fluidline (VERY lightly with whatever was left on my angled liner brush)
MAC Espresso eyeshadow
LIPS
MAC Magenta Lipliner
Lipstick??? I actually can't share this product with you yet. It launches this week from MAC and its FABULOUS. 
As you can see.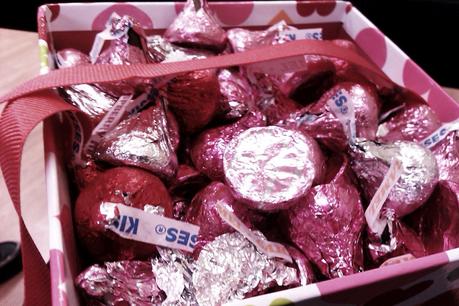 With my birthday being on Valentines day, I couldn't help myself while at the grocery story this morning. I purchased 3 different types of Kisses for my makeup class. 1- Raspberry 2- Milk Chocolate and 3- Caramel. The little heart bucket adds a nice touch.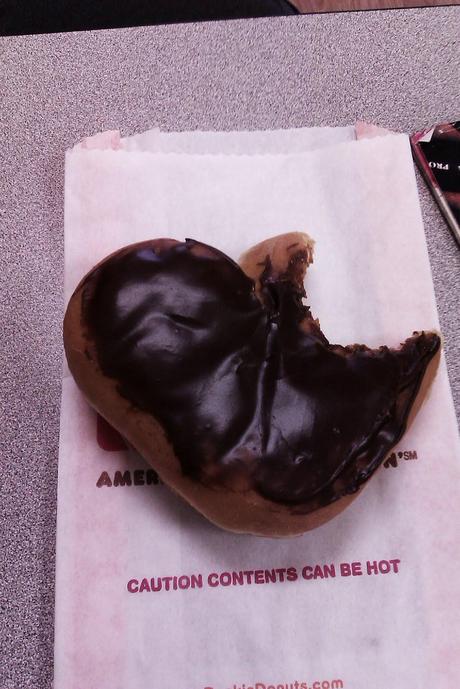 Heart donuts??? yes please

.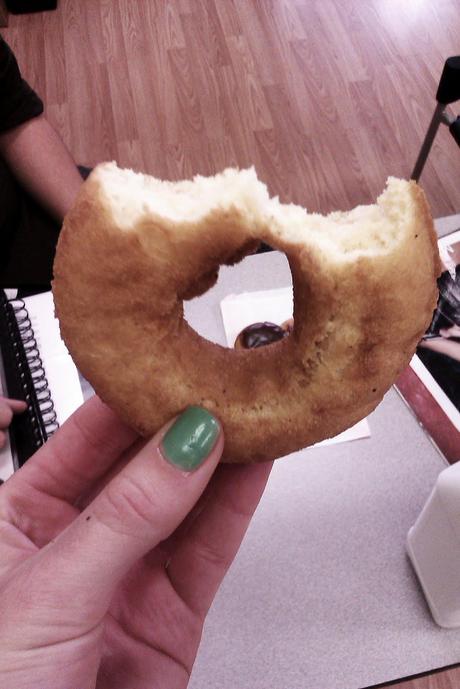 Ok, ok. Any donuts. These are from yesterday's class.
And last but not least, my amazing classroom. I seriously love my job.