Hi everyone!!
Today I have manicure that I wore recently using Kiko 847, which I picked up a few months ago at their new store in Kings Plaza.  Kiko 847, is a gorgeous fuchsia creme with a good formula.  It applied well and was opaque in two coats.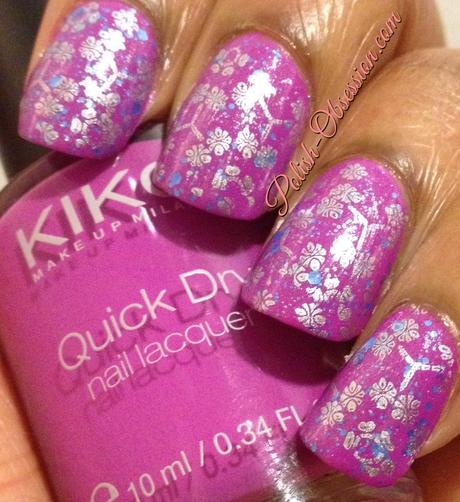 After applying 847 as my base,  I added a coat of Cirque Ophelia, a blue glitter in a clear base.  I then stamped a flower design from my Pueen 16 plate with A-England Excalibur.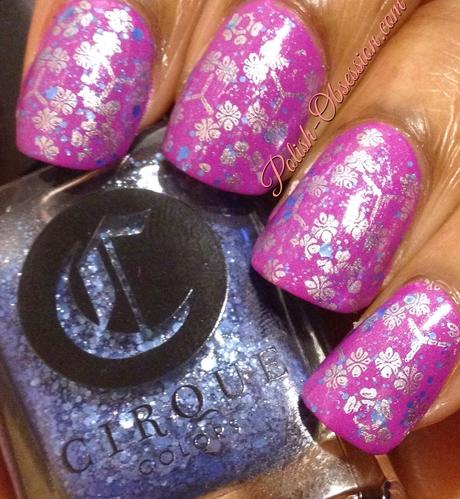 Artificial Light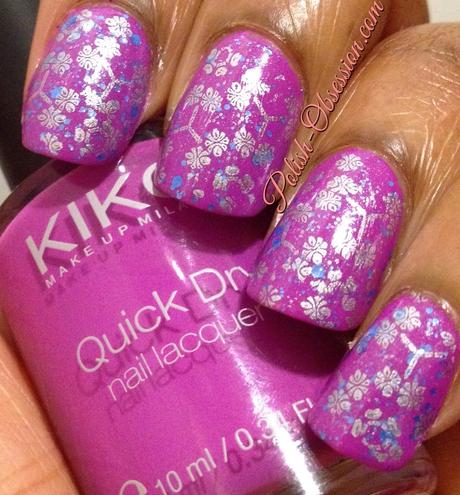 Artificial Light
I really loved how this mani turned out!  I love the contrast of the fuchsia, blue and silver.  Kiko is such a gorgeous polish, but my one problem with it is that it stains.  Thankfully, I was able to buff if off.
What do you guys think of this look?