Pineapple Beach House Cover Reveal!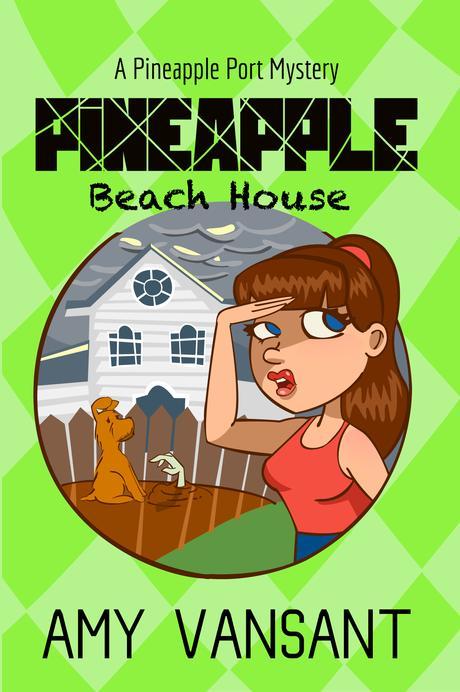 Ta da! Here's the cover for the new book (Pineapple Port Mystery #5), featuring Charlotte and her dog Abby embroiled in yet another adventure. This book takes us outside of Florida for a bit as the crew travels to the Outer Banks of North Carolina for a "vacation."
The Pineapple Port crew takes a road trip to the Outer Banks, North Carolina, only to discover "body bits" in their vacation home. The nursing home next door is run by some suspicious characters and one of their residents is missing.
Hmm…
Obviously the style looks familiar…but I like the cute little dead hand sticking from the sand…which will make more sense once you read it! 🙂
Pineapple Mystery Box – 99c on Amazon until Monday!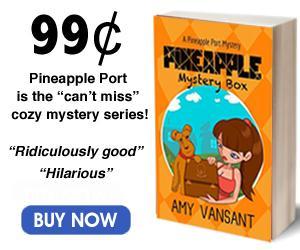 Also: Last Chance to Grab it FREE on Kindle Unlimited Before it Goes Wide!
When a giant inflatable Halloween witch goes missing in the Pineapple Port retirement community,

Charlotte's eager to nab the culprit. Before she can lift a fingerprint, someone threatens to kill a new neighbor who looks like an adorable Pomeranian but possesses a disturbing talent for revenge. Moments later, a stranger demands the return of a mysterious wooden box… or else.
Charlotte's boyfriend, Declan, isn't having a great morning either. His calculating ex-girlfriend has returned to claim she's the rightful owner of his pawn shop. She's livid he's found a new lady, too.
Eh. Things could be worse. At least Charlotte doesn't know that a mojito-swilling killer who fed his grandmother to a cat is on his way to Pineapple Port…
Other Authors' Books on Sale
Invitation to Die (Emily Castles Mysteries) – 99c 

Twenty-six-year-old Emily Castles is out of work… again. So when famous romance author Morgana Blakely offers her a job helping out at a conference in London, Emily accepts. Just as eagerly, American blogger Winnie Kraster accepts an invitation from Morgana to attend as a guest, not realizing she has, in effect, accepted an invitation to die.
As a cast of oddball characters assembles at the conference hotel, grievances, differences, and secrets begin to emerge.
Offbeat and engaging, this entertaining comic mystery is the first full-length novel featuring amateur British sleuth Emily Castles.
---
For the Birds (Tall Pines Mysteries Book 1) – 99c

No one could accuse Marcella Hollister's family of being normal. Her gorgeous Native American husband, Quinn, has a compulsive cleaning problem—which works for her, since she gets a pass on housework. Her mother, who insists on being called Thelma, lives to irritate her husband. And then, there's Ruby. Sometimes Marcella's not sure who Quinn loves more…his wife, or his prize parakeet.
After Marcella's beloved stepfather passes away, leaving a sizable inheritance, the family heads to the scenic Adirondacks for a much-needed vacation at the prestigious Adirondack National Bird Show. But things soon take a strange turn—a bizarre accident involving Thelma, Ruby, and an electrified hotel pool has Thelma asking for crackers and Ruby suddenly spouting Thelma's favorite phrases…
Tall Pines Mysteries: 2011 ForeWord Book Awards, FINALIST in Mystery
---
Today's Giveaways
My AuthorsXP.com giveaway is running until Monday!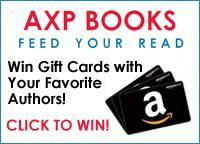 Win Amazon Gift Cards!
Each week I give away $20 gift certificates to readers for following authors on BookBub, Amazon, etc!