Today's post features my favorite meal during our trip to Cuba. I've written before about the food for our first two days in Cuba — delicious but with a certain sameness about the offerings. The variety of food increased when we arrived in Havana.
Our most varied meal was served at an organic farm that we visited during a day trip from Havana to the west of the island, in the Pinar del Rio province.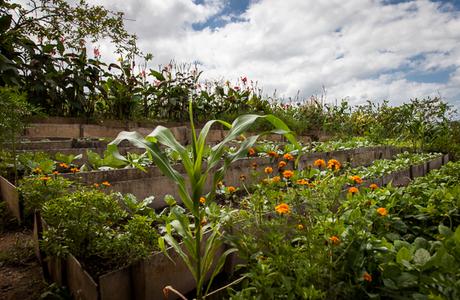 Terraced, raised beds for growing organic vegetables on a hillside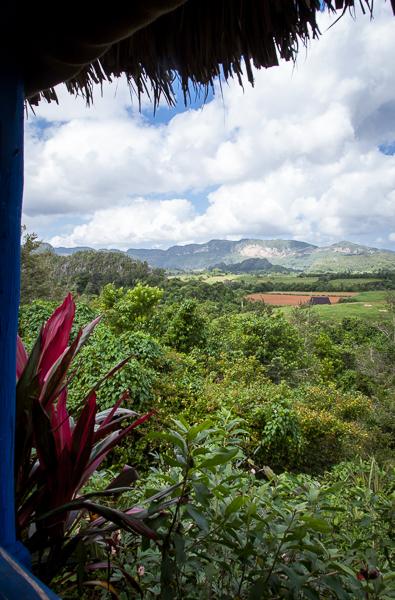 The dramatic view from the open-air pavilion where we were served lunch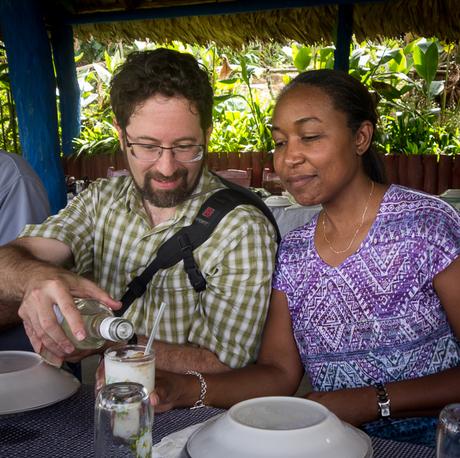 The farm's specialty herbal cocktail, said to have health benefits. We were offered the choice of having it with or without rum.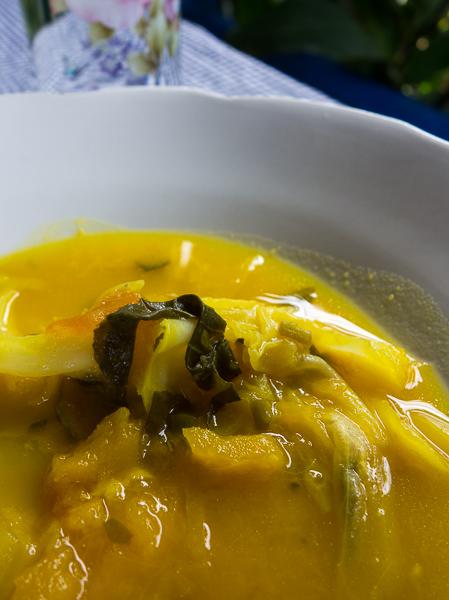 First course: squash soup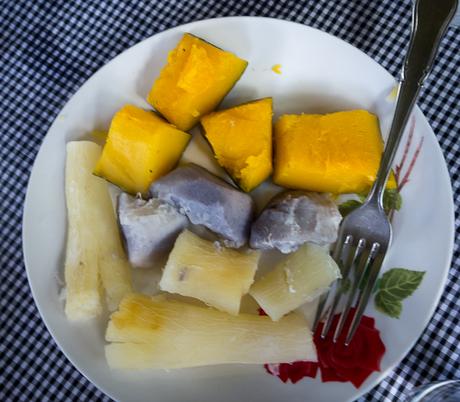 Medley of starchy vegetables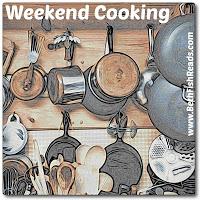 Join me next week — I'll share some of what I learned about agriculture in Cuba for the Weekend Cooking folks.
Here are my previous posts about Cuba, most with photos for Saturday Snapshot at West Metro Mommy Reads:
Photos of Entering Cuba
Book review of Cuban Revelations by Marc Frank
Photos of the Palacio de Valle
Book review of Our Man in Havana by Graham Greene
Photos of downtown Cienfuegos
Food in Cuba
Colorful Trinidad, Cuba
Book review of Havana Nocturne by T.J. English with photos of 50s Cuba
Interiors of a 1929 house in Havana
Colors of Cuba exhibit
Views of Havana from Hotel Capri
Architecture and book stalls in the Plaza de Armas, Havana
Food in Havana
Plaza de la Catedral, Havana
A non-touristy walk in Havana