To celebrate the 1st birthday of What You Sow we are having a garden party over on Pinterest!
For your chance to win one of our mini trugs packed full of What You Sow gardening gifts, pin your Garden Party inspiration on our board by 25th October and on the 27th October we'll choose our favorite image to win the goodies. 5 runners up will each win a pack of wooden plant labels.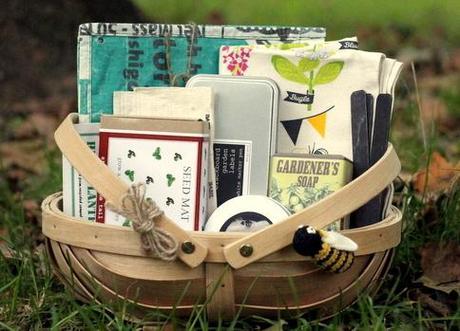 The 1st prize includes the following items: Mini Wooden Trug, Bee Friendly Tea Towel, Recycled Herb Planter, Mini Blackboard Seed Labels, Basil & Parsley Seed Mats, Gardeners' Soap, Gardener's Hack Wax and a Handmade Crochet Bee Keyring and is worth a total of £60. 
To enter follow our "Garden Party Competition" board + let us know your Pinterest name via Facebook or Twitter & we'll invite you to the board. Then pin as many images of Garden Parties as you like, just pin each image once though please! Closes 25th Oct. On 27th Oct we'll pick our favorite image to win the goodies. Five runners up can each choose a pack of wooden seed labels.
Open to UK residents only. 
Happy Pinning!