Sunday, 11-6-11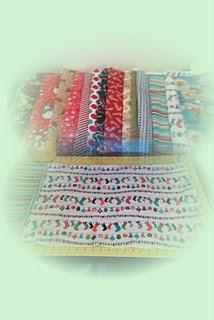 This week has been an awesome week. On a personal note, I was able to finally download all the music and videos I had on my Ipod Nano 3rd generation to my new Ipod Touch. I have to say that this is something I have been working on for weeks, but last night a light bulb went off and I realized it had been right in front of me all the time! Oh well!
Halloween went a lot better this year, I had 3 spooky visitors.  When compared to last year, that is 3 times more!
I also had an awesome invitation from Michelle over at Heartfelt Balance / Handmade Life to be the featured blogger on her Sit and Relax Weekend Hop!  I am so very happy and excited about this and would like to publicly thank Michelle for this honor!  Sure hope everyone will visit her blog and check out the hop which will go live at 10 pm on Thursday (11-10-11).
Now for the project for this past weeek:
Last month I was picking my brain trying to come up with something to make each of my grands as a little token of Christmas.  I have 13 and needed something that would not be too time consuming or too expensive. While I was reading the Winter '11 issue of Simple Quilts and Sewing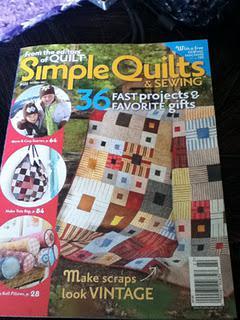 I came across an article.. Pillow Talk ( Designer: Joyce Hartley and Project Manager:  Elaine Walsh.)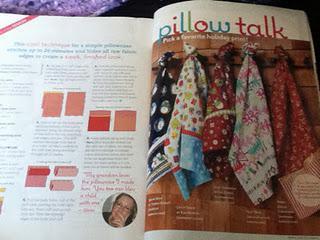 It is a tutorial for pillowcases that are quick to sew (around 20 minutes) and are made using a technique that encloses all the seams!   How cool.
 I went fabric shopping and found several fabrics I really love.  I made two yesterday, and have cut out some to make today.  I will be able to finish these before Thanksgiving and still have time to do more for friends and family!
Some of the fabrics I chose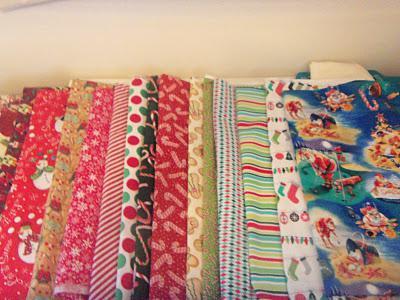 And here is one of the pillowcases I made, I did say I made two, but they are just alike, hence one photo!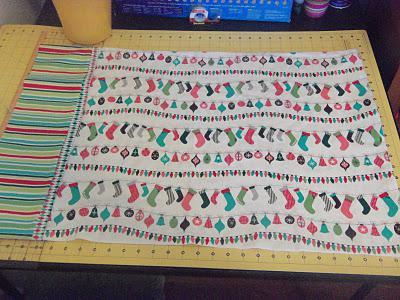 These are so easy to do.  Takes no time to put together, and all the seams are enclosed so no raw edges or seams show.   PERFECT!!  Grab a copy of Simple Quilts and Sewing today, it has this project and sew many more. It really is a great inspiration for sewing and quilting!
Remember to check out Heartfelt Balance/Handmade Life and link up to her to her Hop!
Happy Sewing!