The world is full of lot of gorgeous and delicate things I'd love to have, but alas, I know it's not meant to be. I tend destroy my possessions much quicker than most people. It's something that I have to keep in mind when buying things. The one cool thing that comes from all the destruction is that the leftover pieces often give me a lot of new supplies to work with. This necklace was made from exactly that type of carnage.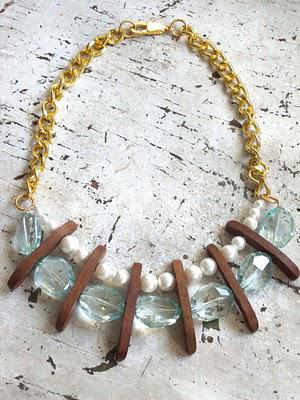 The materials were pretty few and easy to come by:*Translucent plastic beads were from a cheap but pretty necklace
*Amazing woden beads were from a vintage bangle*Some leftover handbag chain * "Pearls" (generously donated/stolen from my daughter's bead box)
Lastly, I strung the beads together with wire in hopes of lengthening my and this necklace's time together.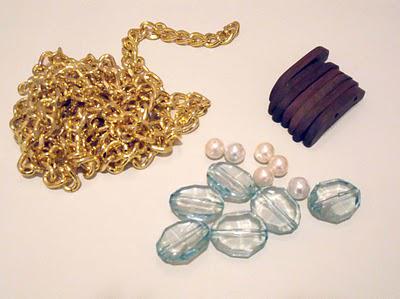 Super satisfying (and durable!) results for a piece that took very little time to make.


TOOLS NEEDED:

*

needle nose pliers

*wire snippers