Looking for a little pick me up?
Twitter really is my preference in terms of social media: especially for networking. In the last few weeks, I have had many designer boutiques, brands and stores pop up on my dash, however one boutique which stood out from the crowd was Glass Boutique. An online shopping experience aimed at both men and women who have a particular taste for the finer things in life. They stock fashion, accessories and shoes from various designers including: Won Hundred, Something Else and Libertine-Libertine.
After a spot of online window shopping, I came across the designer Mark McNairy: An English and American influenced footwear range, widely recognised for their red-brick sole. Each collection brings sophistication and tradition back into footwear with careful attention to detail and use of the finest materials and fabrics available. One pair of shoes which caught my attention and are now today's little pick me up, are these amazing gold brogues: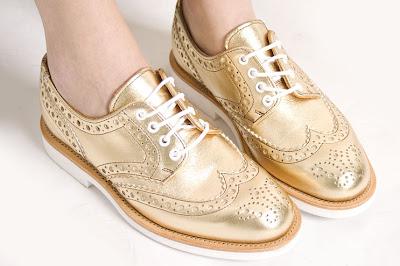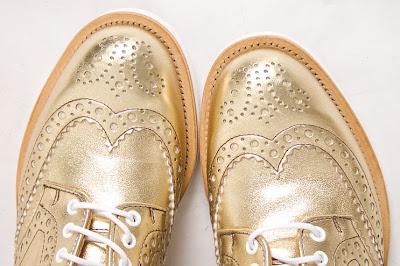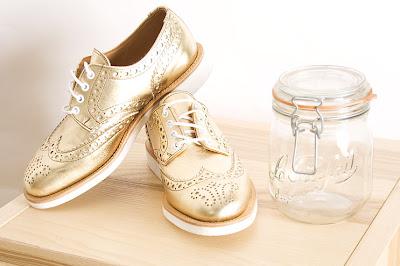 These brogues are just so magical, don't you think? My mind starts to wonder towards the new Snow White and the Huntsman movie whenever I look at them! They would look absolutely amazing worn with a pair of white cigarette trousers, ombre rave t-shirt, nude suede aviator jacket and neon patent watch. Trying to visualize it? Don't worry, I did the hard part for you: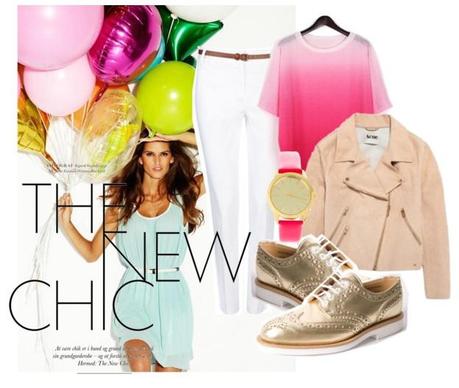 Photo Credit: Gold Brogues images via Adam Gaworski @ Glass Boutique.