I love windows.  Having a house with lots of windows is important to me and my well-being.  I need light.  I have to see out.  Thank goodness for windows.  Seriously.
This is my kitchen window: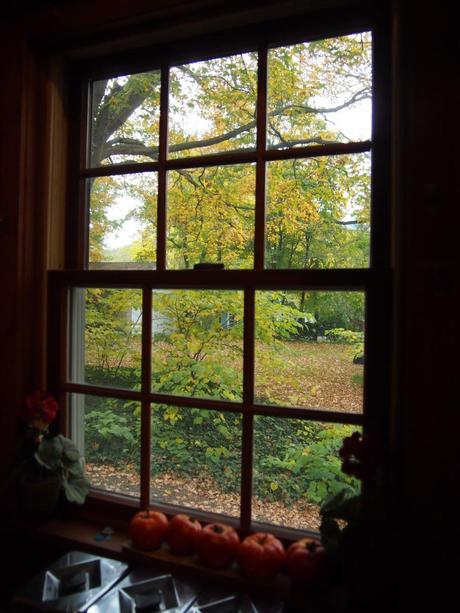 And this gorgeous piece of art was in a Bed and Breakfast we stayed last year.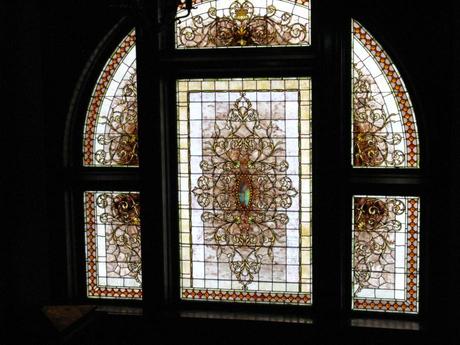 These windows are in a local brewery: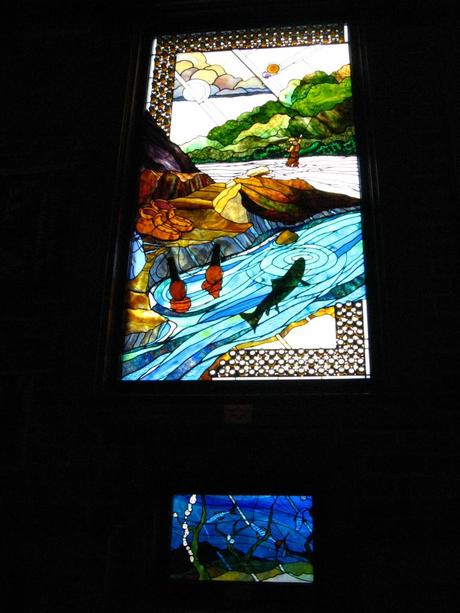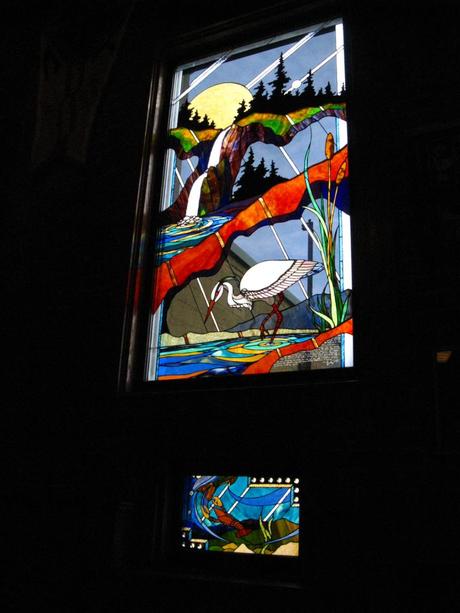 My favorite window of the year was the one I sat by every morning for a week while staying on Lake Michigan last summer: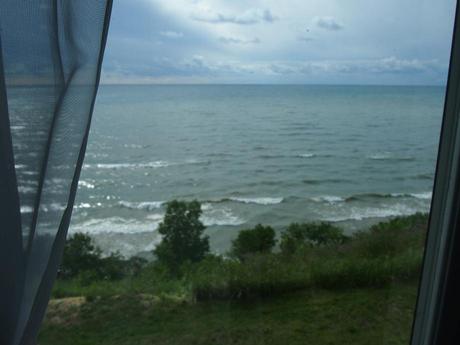 Please check out the other "windows" at the Daily Post.
Have a wonderful weekend!
~~Heather~~