(from the journals of a backyard explorer)
Day 22:
The turdis migratorius (aka American Robin) landed hesitantly on the precipice of the resevoir (aka bird bath).  After watching with great interest in his bathing rituals, wondering who his big date was for the evening, I realized this was a perfect moment to capture–adding it to my voluminous archives (aka over"bird"ened hard drive) of the turdis migratorius.  I stealthily left my post and quickly retrieved my optical recording instrument (aka Olympus camera).  I was quick…but not quick enough because in a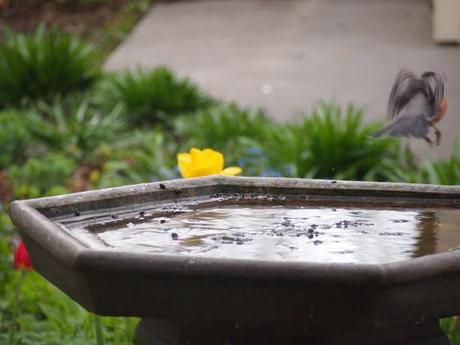 He was gone!
Join the others at the Daily Post for more Split Second stories.
~~Heather~~