Another photography post?  Yes, sorry.  I will get back to French Fridays one of these days.  But today I needed a posting prompt that didn't involve too much brain activity.  Thank you, Daily Post.
This week's challenge is "room".  I love this shot of Rockefeller.  Usually he is in the same room as me but sometimes he finds that he needs his space…you know, to contemplate the cosmos and all.  But no matter where he may land, he always seems to know my every move.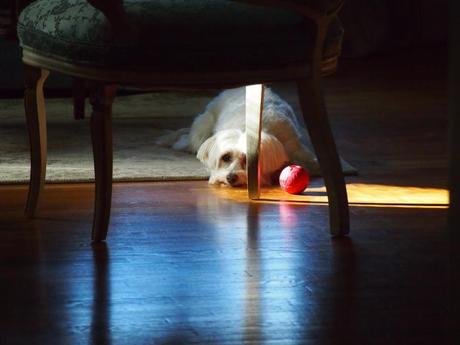 Have a great weekend!  And enjoy the other photos for this week's challenge.
~~Heather~~