Have you ever stood breathless in front of a flower that you wanted to remember forever?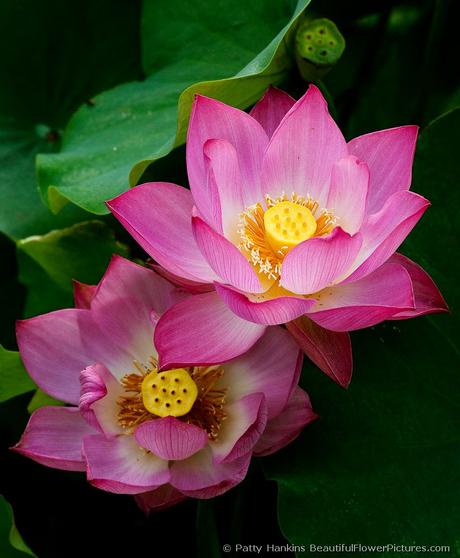 Lotus Blossom Pair © 2011 Patty Hankins
 I imagine you were lucky to have your camera with you, so you go through this series of steps: point, focus and click. Check the photo on the back of the camera.
 No, that's not what it looks like. Repeat. Point, Focus, Click. Check it again on the back of the camera.
 Damn it! Still not right
 The photos you're taking don't capture the flower's beauty that you're seeing. And you don't know why.
 Is it your camera? You're tempted to go buy newer and better (aka "more expensive) equipment.
 Stop! Don't buy any more gear!
 I want to help you keep your money in your pocket and create the beautiful photographs you want to be taking.  I would love to have you join me for a weekend of photographing flowers this July.
Not only will we spend time photographing in gardens in the DC area, but we'll also talk about how to create the photographs that let you share the beauty you are seeing in nature.
During the workshop, we'll visit at least two local gardens or parks to photograph flowers. We will head to the gardens that have the best displays that weekend. We will gather at my home in Bethesda for discussions of "What Caught Your Eye" and "Capturing What You See".  In other words – we'll be talking about both the technical and artistic aspects of creating wonderful photographs of flowers.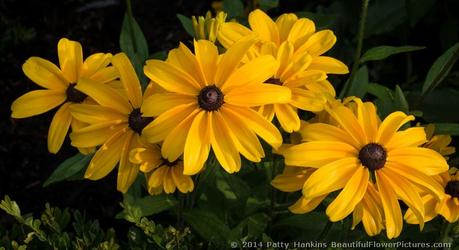 Indian Summer Black Eyed Susans © 2014 Patty Hankins
The workshop is limited to 6 participants to ensure that I'm able to give each of you the personalized attention you should get in a photography workshop.
July 10-12, 2015
A Hands-on Workshop with Flower Photographer Patty Hankins
Register before May 31 and save $ 50 off the regular registration fee of $ 247
Only $ 197
More information about the workshop and the link to register for the workshop are on my website. I'd love to have you join me for a weekend of photographing flowers this July.
Not sure if this workshop is right for you? Drop me an email and we can find a time to talk.