There is no question that it has been a busy holiday season for us! After traveling up to Minnesota to celebrate with my family, we flew out west to Phoenix to celebrate with the beautiful epicurean's family. This was my first trip to Arizona, and it's always nice to cross another state off the list (alas, there weren't any marathons scheduled over the holidays

). More than that, it has been wonderful to walk out the door in shorts and a tank top in December! I was, of course, reminded of my Minnesota roots as I passed other runners wearing long pants, long-sleeved tops, and winter hats while running

Luckily, we are staying mere feet from 26 miles of gorgeous running and biking trails, which has made for some excellent runs. The mild climate, combined with the mountains and palm trees has made for some beautiful scenery. It's been very easy to simply immerse myself in the environment and forget how far I've gone, which is never a bad thing (as long as I can find my way back, of course). I thought it might be nice to let some of the pictures I've taken speak for themselves. For those of you from more mild climates, this might not seem all that exciting. However, for a guy from Minnesota, looking out on this beauty in December is wonderful!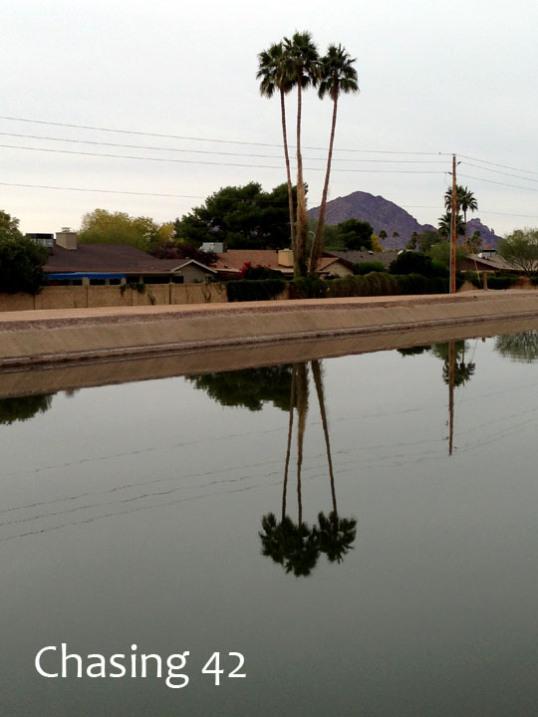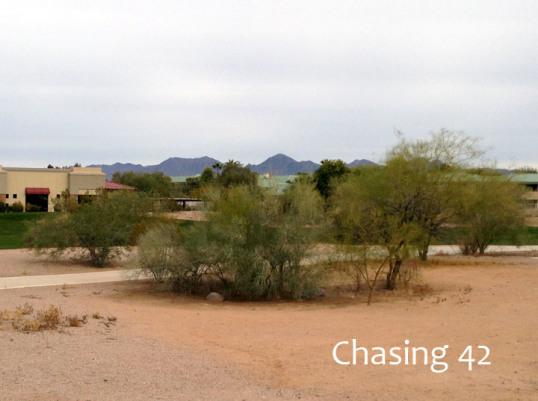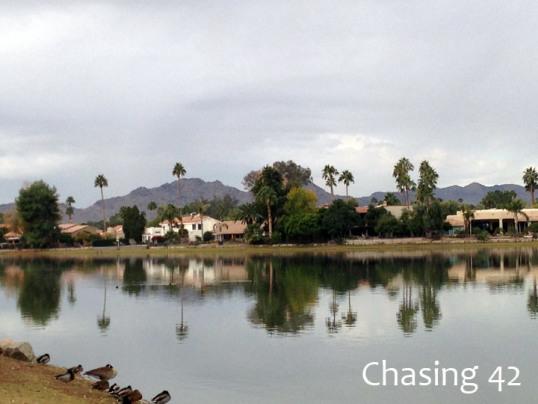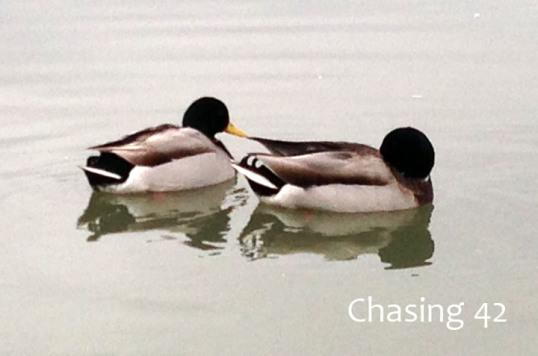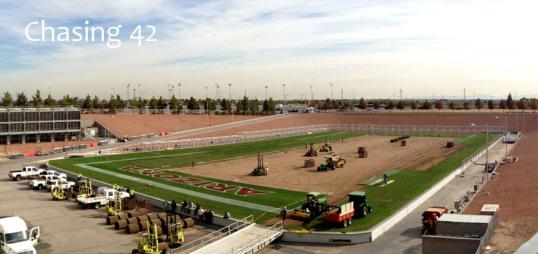 The University of Phoenix Stadium…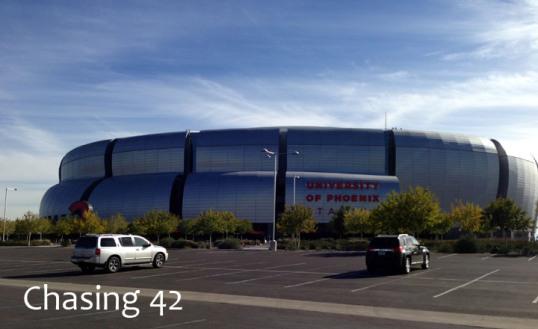 I asked for permission to run on the field…they said no. Something about preparing for the Fiesta Bowl?
If only all winter running could be like this, eh?