I've been missing in action on the blog but all for a good reason. Am so excited to share with you all that alongwith other 4 amazing bloggers from UAE, I have been selected to be a part of 30 Days Of Homemade challenge being hosted by Philips Middle East for it's readers. There is a lot to come in next one month and I can't wait to share it all here and other social media channels. So if you want to know all about the inside scoop, make sure you give Thoughts Over Chai a sassy follow on Instagram, Twitter and Facebook!
The 5 ambassadors from the region jointly with Chef Deema Hajjawi will be inspiring you eat healthy, involve your children to help you in the kitchen and improve the lives by making nutritious homemade meals for your family.There will be a lot of quick and whole some recipes coming your way in next 30 days that will motivate you to make smart choices in respect of ingredients and clean eating.  In all this, we will be guiding you to make an optimum use of Philips appliances in order to assist you along the meticulous work of cutting, chopping, kneading, whisking etc. in your kitchen. You will also get to watch us in the videos which I'll be sharing as soon as the project is launched! Yay!!!!!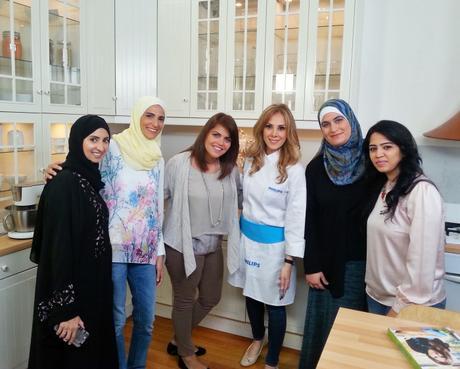 This is going to be very enthralling for me personally since it is a project outside this blog that I've been nurturing for past 15 months. Frankly speaking, I was very skeptical of taking this up but I really wanted to come out of my comfort zone and my family has been a great support in making this wonderful decision which I am sure will be fruitful in many ways. And as it is all about sharing recipes and inspiring everyone out there, the opportunity just seemed tailored for my admiration towards home-cooked meals as opposed to take-aways.
Stay tuned for more… xx