Meat is the normal part of the chicken or pig that is being grilled. But in the Philippines, we grill every part of them, from the head to the feet. We do not want to put anything into waste. They are normally dipped in vinegar or sweet sauce to enhance the taste. Take a closer look at the most popular grilled street foods you can find in the Philippines.
1. Isaw.  Made from chicken or pork intestines.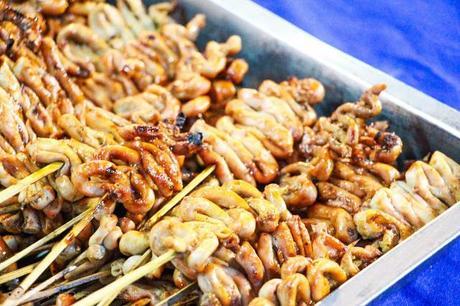 2. Betamax. Made from pork blood.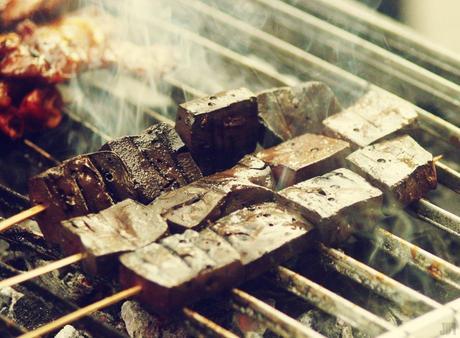 3. Adidas. As the name suggests, this is made from chicken feet.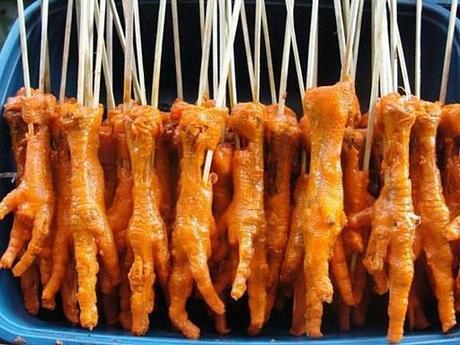 4. Helmet. You know it's the chicken head.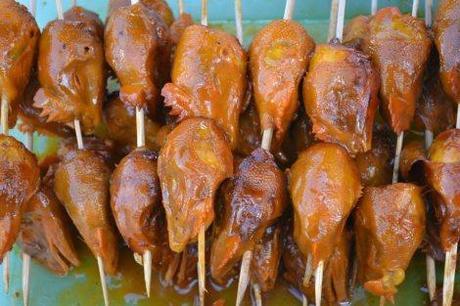 5. Chicken Ass.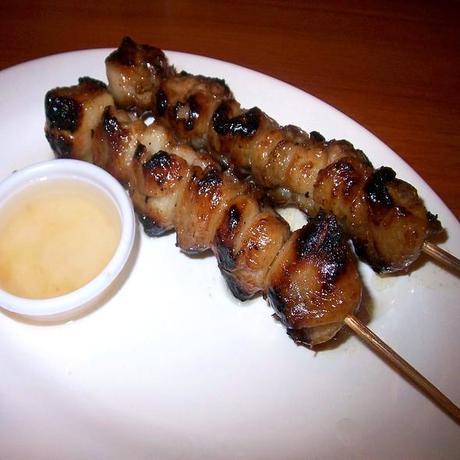 6. Walkman. Made from pig ears.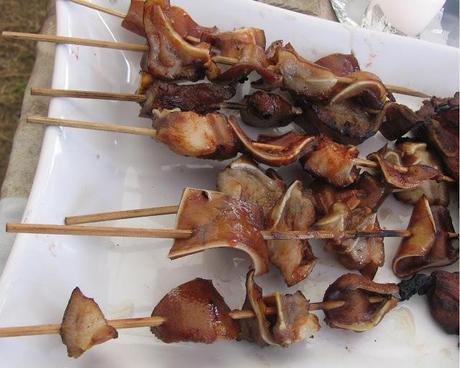 7. Chicken Neck.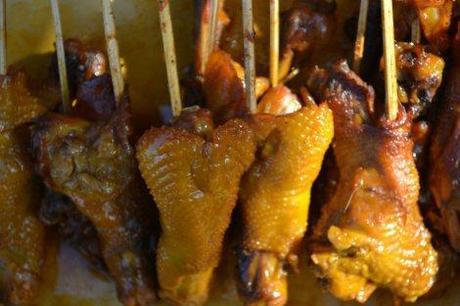 8. Chicken Gizzard.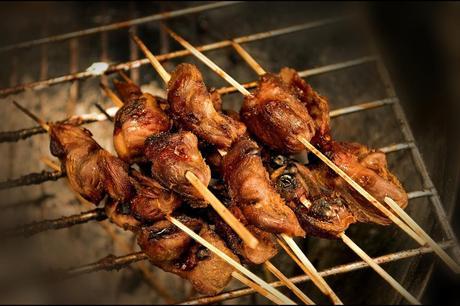 Other parts of the chicken and pork that are being grilled are liver, skin and fat. Have a taste when you visit the Philippines. Just eat moderately.