I set aside my backpacking interests and go with a "luxurious" Halong Bay tour with V'Spirit Cruise. We booked through a hostel in Hanoi named B&B Hanoi Hostel at USD119 each for a 2 days/1 night all-in package tour. I highly recommend this hostel. They have friendly and helpful staffs with their manager, Mr. Tony.
We were picked-up by a van from our hostel at exactly 8am. They're on time! The road trip took almost 4 hours before we arrived at the bay. I did not get bored during the road trip because of the scenic landscapes along the road.
This is our boat. It looks okay but hey, don't judge a book by its cover. Haha. The rooms are better and more authentic.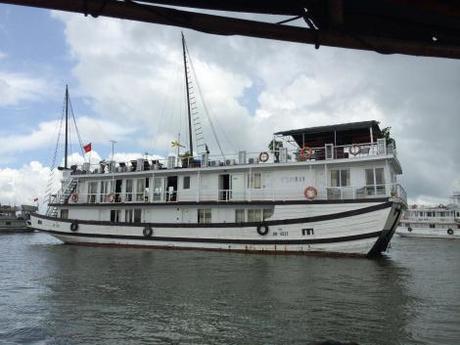 The view from my bed. Life is good!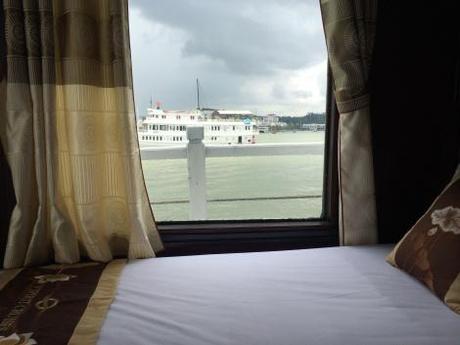 And our room has a balcony. Sweet!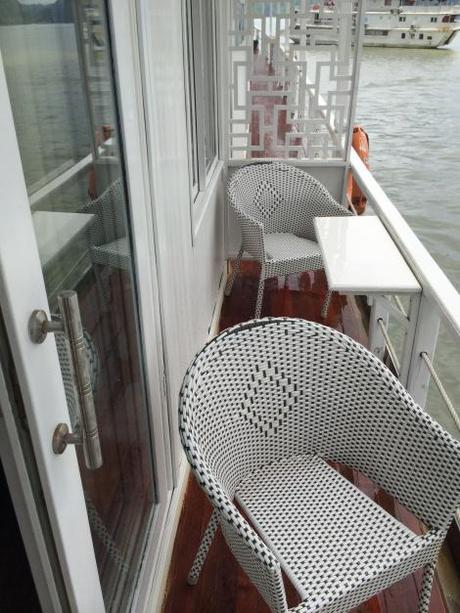 The package includes breakfast, lunch and dinner while on the cruise. Each meal was a feast! Some food taste okay, some are really good.  Activities we did were kayaking in the hidden areas of the bay, swimming and relaxing in the beach, exploring the Sung Sot Cave, and making some good spring rolls.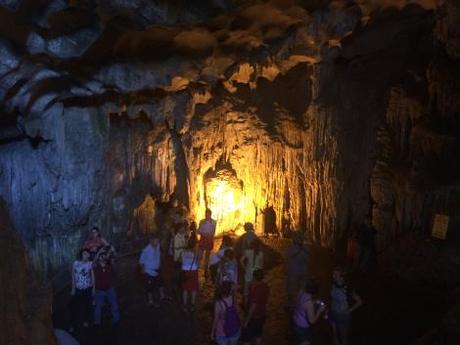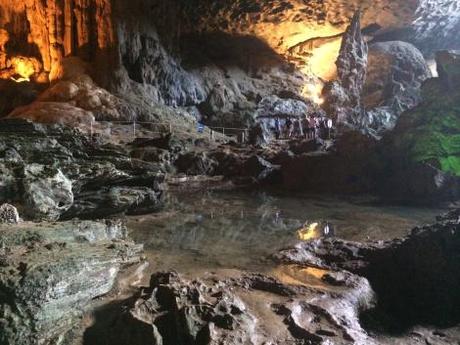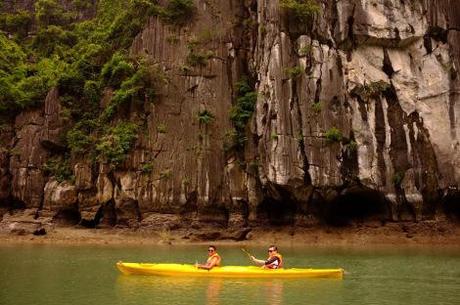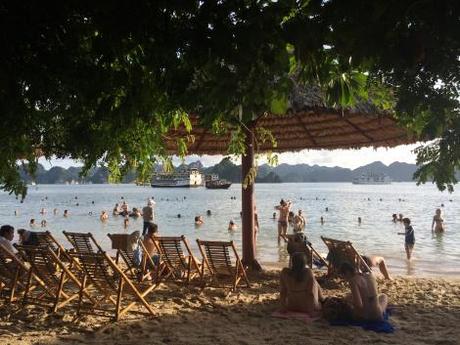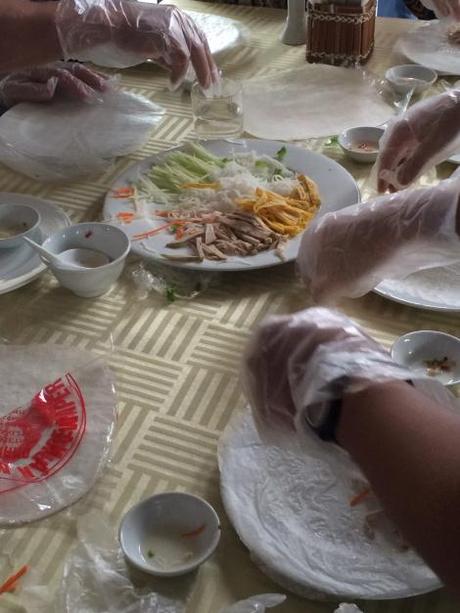 Here are some more photos of our Halong Bay tour. Enjoy!