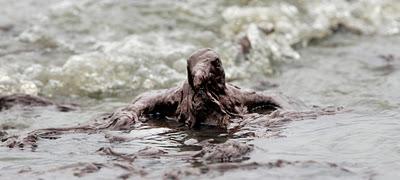 You are what you eat and you are what you wear.
So why are you wearing sport apparel made from polyethylene terephthalate (PET).

Here is a brief history of PET.
The material commonly known as polyester and is derived from petroleum.
Developed in 1941 by British chemist John Whinfield and James Dickson while employed by the Calico Printer's Association of Manchester, England.

Due to the source of polyester, petroleum, being so widely available and inexpensive during the 1950's, use of the fabric gained popularity. However polyester is largely regarded as a cheap fabric being uncomfortable for sensitive human skin to wear and for retaining heat. The proliferation of inexpensive suits and shirts with massive lapels started to hurt the image of the fabric for garment use.

Today with the emergence of polyester microfibers and various polyester blends the industry has experienced a resurgence. The Tennessee Eastman Company and the Man-Made Fiber Producers Association's (MMFPA) also played a significant role in the revival of polyester. The Tennessee Eastman Company started a YES marketing campaign for 'polYESter' and popularised it via radio and television commercials.
The idea was to focus on the wash and go properties of polyester rather than sell it as a cheap fabric. Hoechst Fibers Industries also played a role. They conducted market research from 1981 to 1983 and found that 89% of people were more interested in the appearance of the apparel rather than what the fabric was made of.

To summarise sport apparel brands like polyester as it is a cheap durable fabric.

It's also about as 'green' as going for a swim in an oil slick.
-------------------------------------------------