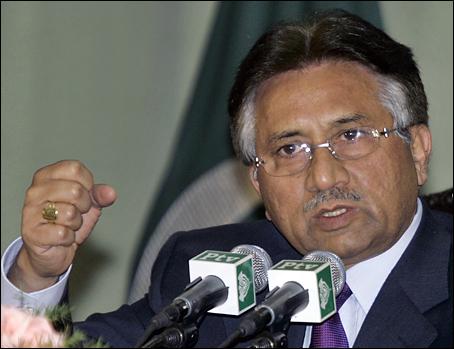 Former President and chief of All Pakistan Muslim League (APML) General Retired Pervez Musharraf has announced that he will return to country within a week after the formation of caretaker government.
While addressing to a press-conference in Dubai on Friday, the former president said he is not returning to the country with any enmity in mind because this is the time of reconciliation.
Pervez Musharraf said Pakistan is not a nation and it is divided, adding we need to be united. He said the coming two, three months are very important for Pakistan and they will leave a sharp impact on the future of the country.
The former president questioned those who are demanding penalty for him, for what they want so, saying in his era country witnessed record development.
On the question that whether he will arrive in Islamabad or Karachi, Pervez Mushrraf said he will take the decision in this regard later.
The former president further said APML will contest elections from every constituency of Pakistan.