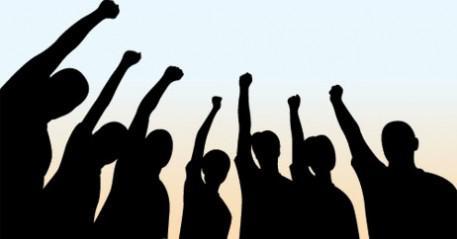 by Shannon Downey, Pivotal Production
There is a movement happening in the United States right now and Illinois is missing out.
Until recently, there were two business models available when creating a business entity in Illinois, non-profit and for-profit.  In August 2009, Gov. Pat Quinn signed a bill affording Illinois businesses a third option.  The L3C model is meant to alleviate some of the challenges that exist for for-profit socially driven businesses.
The model is meant for businesses whose first priority is a social mission and for whom profit is a secondary goal. Being an L3C allows the business to accept Program Related Investments (PRI) under the IRS code.  This could potentially lessen the issues that traditional non-profits face related to grant chasing, restricted funds, and scaling; an incredible option for companies that meet the requirements.
(1) The Company must significantly further the accomplishment of one or more charitable or educational purposes, and would not have been formed but for its relationship to the accomplishment of such purpose(s);
(2) No significant purpose of the company is the production of income or the appreciation of property (though the company is permitted to earn a profit); and
(3) The company must not be organized to accomplish any political or legislative purposes.
I run a small for-profit business that is committed wholeheartedly to a triple bottom line (people, planet, profit).  That said, we are a marketing company.  We aspire to profit.  We simply believe that profit should not be at any cost and it should not be the only goal of our business. We donate 10% of our gross income each year, we are one of the few companies that ensures that our events and interactives are as environmentally and social responsible as possible, we give away a years worth of our services to a non-profit each year as part of the Grant for Good team.
We do good and we make money.
Starting a triple-bottom-line business in an industry that is based in hidden costs, markups, kickbacks and extreme waste creation, I knew I wasn't going to fit in.  And as "green" became the prefix to everything, I realized I wanted to have someone take a look at my business and give it an honest assessment related to social and environmental responsibility.
After much research, I found B Lab.  This Pennsylvania based non-profit has created a new type of business model that is gaining traction. B Corps and the Benefit Corporation look at the whole company and the impact it has on its workforce, suppliers, community and the environment. Their simple yet ambitious vision is to create a new sector of the economy which uses the power of business to solve social and environmental problems.  Their goal, to address two critical problems:
1) Current corporate law makes it difficult for businesses to take employee, community, and environmental interests into consideration when making decisions; and
2) The lack of transparency standards makes it difficult for all of us to tell the difference between a 'good company' and just good marketing.
There are now 373 B Corporations. But what is even more impressive is that Maryland and Vermont have passed Benefit Corporation legislation and similar legislation is on the table in Colorado, Hawaii, New Jersey, New York, North Carolina, Pennsylvania and Virginia. In these states, Benefit Corporations, unlike traditional corporations, must by law create a material positive impact on society; consider how decisions affect employees, community and the environment; and publicly report their social and environmental performance using established third-party standards.
From a company's point of view, the new law empowers directors of Benefit Corporations to consider employees, community and the environment in addition to shareholder value when they make operating and liquidity decisions. And, it offers them legal protection for those considerations.  The financial benefits are beginning to surface as well.  Philadelphia now offers some tax breaks for B Corporations.
Currently, there are only eight certified B Corporations in Illinois and I think we are really missing out.  With so many amazing triple bottom line companies, having a B Corp option would no doubt have a significant impact on the business community.
Rewarding businesses that are committed to more than just profits will no doubt inspire a flourishing of new business thought.  One that we are seeing take root all over the country.  We need to spread the word, create a critical mass and push for legislation.  Illinois should be a leader in this movement just as we are in the L3C movement.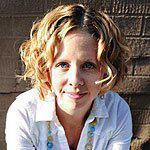 Shannon Downey is owner of Pivotal Production and producer of 
TEDxWindyCity
. She is an adjunct faculty member at DePaul University and sits on the Board of Directors for Woman Made Gallery and the Firebelly Foundation.
This post originally appeared on chicagobusiness.com
Image via codebluepulse.blogspot.com