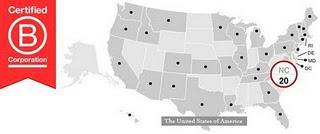 By Evelyn Contre, Springleaf Strategies

Lately, it seems that "B Corporation" has become a buzz word around these parts. I wrote a post on B Corps back in June when the North Carolina General Assembly began considering to establish B Corps as officially recognized corporations (we also just happened to be going through the B Corp re-certification process, too).
And now, carrying on the buzz, North Carolina is home to 20 B Corps (the most in the southeast!):
Of those twenty, 10 have been added since November 2010.
And of those 10, 6 are located right here in the Triangle!
People ask us all the time – what is the benefit of being a B Corporation? For Springleaf, it was about making a real commitment to being a better company for employees, clients, the community, and the environment. Setting goals is great, but until you put your goals down on paper (or open to the public) and integrate it throughout the company they will never be a priority (or accomplished at all for that matter).
Second, we have found there to be a strong referral network among B Corporations. There is a connection among companies that operate with a focus on something more than just profits. If you have read Built to Last, you know visionary companies do not measure success by profits alone. We strive to work with companies that share our values AND provide a superior product/service. We believe you don't have to choose…
Now, on to the newest members…NC's newest 10 B Corporations. Celebrate them with us >>>
Ad Spice Promotional Marketing (Durham, NC), a full-service screen-printing, embroidery and promotional products firm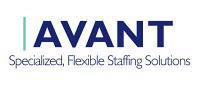 AVANT Group (Durham, NC), a full-service staffing company that matches the right candidate, with the right employer, at the right time
DO GOOD Real Estate Company (Wilmington, NC), a socially-minded real estate firm based in that donates 20% of sales commissions to local charities and nonprofits of their clients choosing.

Larry's Beans (Raleigh, NC), a company happily committed to blending and roasting innovative uniquely delicious coffees—and making the world a better place. 100% of their coffee is Fair Trade, Shade Grown, and Organic, all slow-roasted to bring out every note of indigenous flavor
(side note: I'm addicted to coffee, and this stuff is amazing)
.
Piedmont Biofuels (Pittsboro, NC), a community scale biodiesel operation which collects used cooking oil from local restaurants and converts it into a clean-burning renewable fuel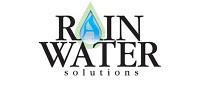 RainWater Solutions (Raleigh, NC), the manufacturers and distributors of the 65-gallon Moby rain barrel (We collaborated with RWS on its marketing program, which received the 2010 Triangle Business Journal
Green Marketing Program of the Year Award
). They also design and install above and below ground rainwater harvesting equipment.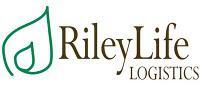 Riley Life Logistics (Durham, NC), an award-winning provider of global solutions in the areas of supply chain technology, product fulfillment, kitting, and reverse logistics…all while maintaining a relentless focus on the triple bottom line

SJF Ventures (Durham, NC), an impact investment fund with a strong focus on the cleantech sector. They have been investing in high growth, positive impact business across 25 states for the past 12 years.
Spotlight Solar (Chapel Hill, NC), a company that designs solar systems to look like sculptures. Creations are installed on commercial or public property where a lot of people can see them, and become inspired to take their own steps in environmental stewardship.
VIF International Education (Chapel Hill, NC), the nation's largest J-1 teacher exchange sponsor and a provider of language immersion and global literacy programs
I'd like to say congratulations to our newest fellow B Corps members! We look forward to the opportunity to work with you, refer business to you, and celebrate your successes.