How and why do we suffer for peace and tranquility?  Majority might feel it is the want of money and worldly resources.  I believe it is not the money, it is not the greediness or it is not any thing worldly that keeps us restless.
The thing that keeps us awake is our mind.  The thing that keeps us restless is our mind.  The thing that takes away the peace and tranquility in our life is our mind.  It is our mind.  It is our individual self.
It is surprising!  If it is so easy and that things are within the control of the very individual himself, why the issue at all?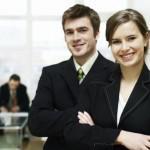 It is at this juncture that we need to evaluate our personality.  We need to go for our personality appraisal.  Let us not take it as self-introspection.  I say it is self reckoning.  It is more to do with the appraisal of various traits that we possess in us and staking those traits to face a given challenge in life.  At the outset,  one would become restless when a particular aspiration is not met or a given situation hurts the self.  So I suggest you write down on a piece of paper about what you are, what is your personality, what are individual traits,  how do you relate your traits with your practical life,  professional life, personal life and so.
For example, when I think about my individual traits, I am caring,  empathetic,  diligent and so.  At the same time,  I also exhibit ego and inhibitions in certain situations.  The ego in me shadows my true personality.  It portrays me entirely different in the situation. It precipitates even the unknown qualities in me.  If I don't conduct myself with conscious, I would start losing my original personality.
I believe this is where we need appraisal of our personality.  Let us jot down the various similar situations that we encountered.  We need to determine the actors, elements, and our emotions in the situation where we personified our self entirely different. Where we acted impulsive.  Where we lost the conscious of our own self.
It could be a situation where we had an argument with a friend, spouse or any one else.  The issue could be a talk about a favorite actor or a discussion on political events.  It could at times be about a past situation that occurred long ago and is pulled in the context.
The discussion starts mostly where we want to prove our self a point.  Proving our self  for what purpose?  Is it a challenge that we should win?  Or is it a frivolous thing on which we are staking our personality?  Does it in any way benefit us in the context?  If the answer to this is 'no', we are not acting with conscious.  Let us programme our mind that it does not allow impulsive reactions.  Let us programme our mind that it doesn't need to react or reason out every thing the way we believe in.  Let us understand that we need to accommodate opinions of others too.  Let us observe in the situation the personality of others to correct our self or to learn things.  Let us create a protective shield to our original self, to our original traits where they are not tarnished by our own actions.  Let us never take things personal which are more of a passing events.  Let us understand the fact that a rose would never lose its fragrance even if it is born in the dirty surroundings.  Or even if dirt falls on it.  The surroundings might impact the reach of its aroma.  Might dominate its aroma. But they can't change its original quality that it 'ever emits fragrance'.  If we don't create a protective shield to our personality, we will face several unpleasant situations.  We will only invite stress and strain to our mind.  We lose our peace.
It is also important that we need to reckon our traits against the ideal facts of life.  We should never try to protect a bad trait like 'ego' or 'adamance'.  We need to appraise our self in the right spirit.  Not the way what we are or we want to be.
It would be wise on our part and safe to our self to enjoy every moment.  If we grow to become judgmental by our own rules and laws, we would only invite defeat in situations.  Man is a social animal.  We need to grow social nourishing good relations around us.  Our entire life is related to several things around us.  We need to protect our relation with with the God.  We need to improve relations every where.
Let us tell our mind and soul that they should not go apart to expose us otherwise.  We need to go for periodical appraisal of our personality.  We need to weed out the hidden vices.  We need to grow social as a true human being with empathy, humility, accountability, morale and wisdom.  We need to join the league of intellectuals.  It is possible for us to achieve these aspects,  if we adopt the measures of honest appraisal of our personality.
Can we start our journey in the right direction so that we can enjoy the true luxuries of life …  This is a old post of mine in a blog which is not active now.
You may also like -

Anger and Divine qualities
On the other day, I was reading certain pages of Bhagavad Gita.   I read the text where Lord Krishna ...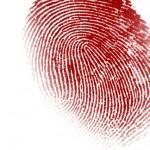 Enhance individual value to gain personal branding
When we refer to a 'brand' in the context of a product or service, it reflects the value, the ...

Some of my tweets on Twitter - II
I keep tweeting my thoughts and express opinions on business mundane.  Twitter is my favorite platform which gives us ...

The perishing relationships
The one thing that touches me often is the matter of relationships and the changing perceptions of people about ...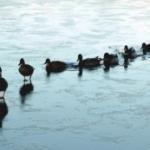 Leadership is an institution
I consider the word 'leadership' akin to spiritual chant.  Every talk of an Intellectual, Academician and thinker would invariably ...
&keywords;&url;&nr;&nr;