Jean Greige
by Madeline Pendelton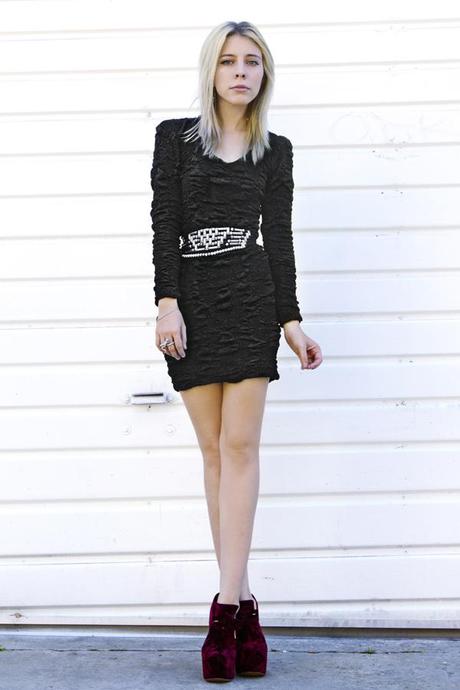 A Little Black Dress a la Kelly Bundy
From her blog ...
Industry Background: I have my Bachelor's Degree in Fine Arts. I attended college in San Francisco, where I studied fashion design and marketing. ... more
This blog is my outlet for a variety of fashion-related musings. I enjoy paid sponsorships for my personal style posts (always noted), but also make an effort to showcase small and women-owned businesses gratis wherever possible. ... more
4th mode | SPONSORS & AFFILIATES
Shopping banners for her favorite stores at the Etsy.com mall, jamesrowlandshop and charlotteburkhart.
For online stores with formal affiliate programs including Free People, Urban Outfitters, Nasty Gal, and Chicwish.
Gypsy Warrior has a nice page of return links to bloggers.
4th mode | BOTTOM LINE
Beyond her knowledge of fashion design and marketing, commitment to social media, AND OF COURSE over 100 gorgeous well-photographed looks, what makes this simple blog so appealing are  several little accessories including beauty tutorials at You Tube and whimsical illustrations.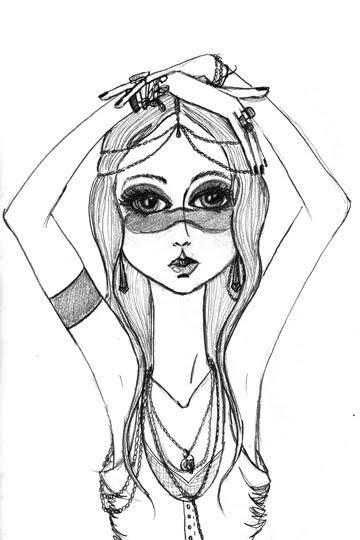 Illustrations