style-societe.com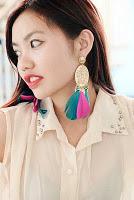 Rachel Danielle Wee
One of our series of interviews with fascinating bloggers from around the world, Fourthmode talks with Singapore fashion blogger Rachel Danielle Wee about her personal blog Style Societe.
Rachel says her own style can be
"pretty much anything"
though not "
the sweet demure look"
.
Every inspiring outfit looks fantastic on Rachel as you can see. So we begin with one of her sweeter, more demure looks. Is she wrong about that, you think?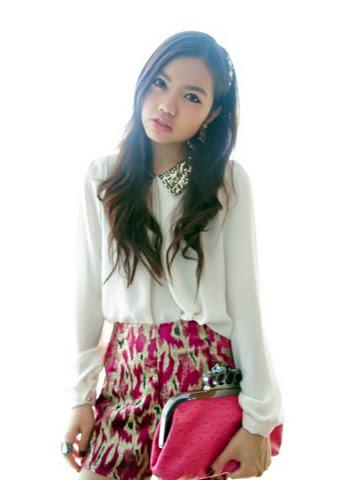 asos+shorts
4M | What is fashion to you?
Rachel | Fashion is a lifestyle, a form of art, and a way of expressing who you are. It shouldn't be about what's in season, but more of what you feel comfortable in.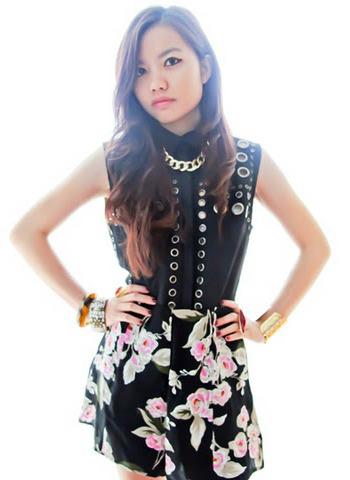 motel+floral+shorts
4M | How did you get started on fashion blogging?
Rachel | I've wanted to start my blog for the longest time ever but I had not much time because of Uni ... so when I finally graduated, I decided to get down to it. I thought it would be a great idea to document my journey in fashion and take this passion to another level!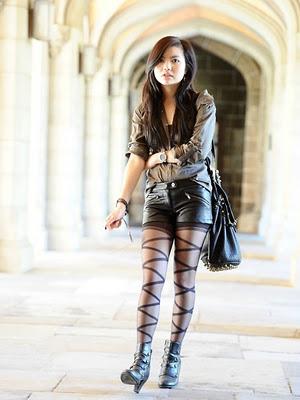 SPORTSGIRL TOP, BARDOT SHORTS,
TOPSHOP STOCKINGS, ALEXANDER WANG BAG,
RAYBAN SUNNIES, PAYLESS SHOES BOOTIES
4M | What aspect of blogging is the most enjoyable?
Rachel | I love it when I receive response from new followers, or get feedback or comments. I am very appreciative of anyone who drops by my blog.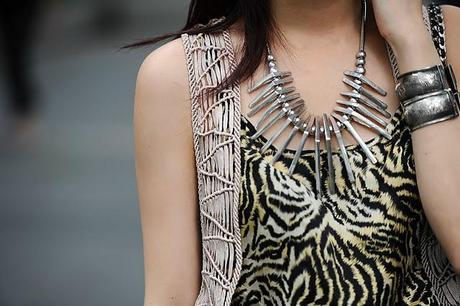 spike+necklace
4M | What unexpected challenge have you faced as a blogger?
Rachel | Blogging is more time-consuming than I thought. Creating posts with original content to marketing the blog to increase readership all takes up time. But I really enjoy doing this so it's ok:)
4M | How would you describe your personal style?
Rachel | My style is pretty much anything I feel like. I don't really put a label on what my style is because I usually dress according to my mood and of course weather! However, I don't think I pull off the sweet demure look very well lol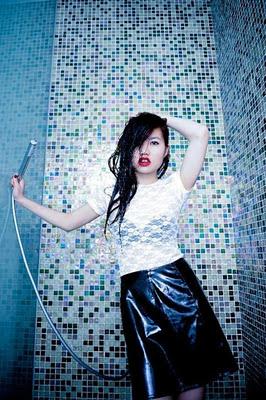 SUPRE TOP, VINTAGE SKIRT,
SPORTSGIRL SUNNIES,
SHOES FROM MALAYSIA
4M | Who is you inspiration?
Rachel | There are so many to name! I am inspired by the different qualities these fashion icons possess: Brigitte Bardot for her big tousled hair, Bambi Northwood-Blyth for her grungy street style, Bebe Zeva from Fated To Be Hated for her eclectic style and Kate Moss mix of vintage + high end pieces + attitude in her outfits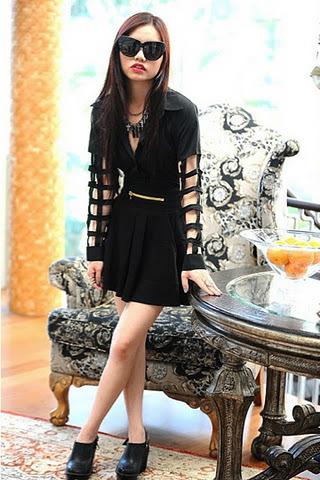 ROMWE BLACK SHIRT, ASOS SKIRT,
JEFFREY CAMPBELL XMAS WEDGES,
HOUSE OF HARLOW CHELSEA SUNGLASSES
4M | Who is your favorite designer or brand? What do you look for?
Rachel | My favorite fashion designer is Balmain. I am in love with almost the entire past/ current collections. Their statement pieces showcasing lots of leather, embellishments, studs are to die for!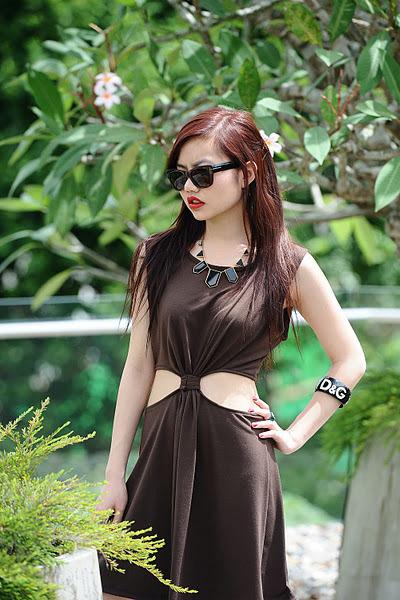 THEWHATISDOPE.COM DRESS, HOUSE OF HARLOW NECKLACE,
JESSICA KAGAN CUSHMAN CUFF,
SHOES FROM HONG KONG, SPORTSGIRL SUNNIES
4M | What projects are in your future? A fashion-related career?
Rachel | I hope to start my own fashion line someday. No concrete plans but I will definitely be doing something related to fashion in future!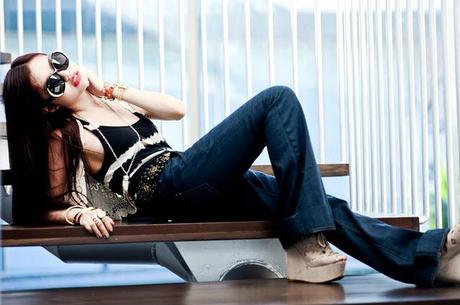 photography by ashleymak.com
4M | What is good advice?
Rachel | My best fashion tip is to always have fun in fashion and not restrict yourself. Wear what you like, not what is trendy or what other people seem to like.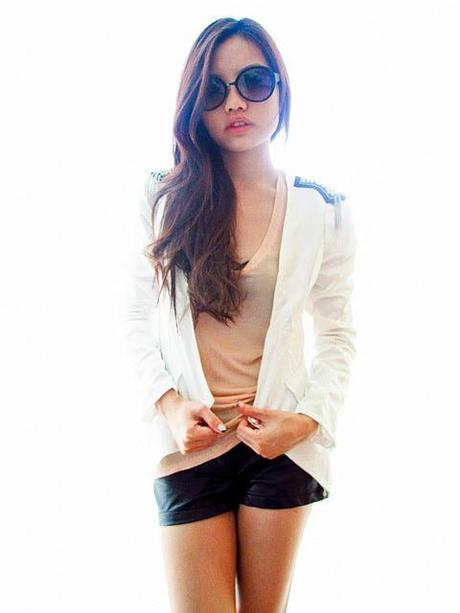 shopstylesociete.com
4M | What Fashion Week is most exciting to you?
Rachel | Hard question!!! They all are! But I have to admit London Fashion Week never fails to amaze me. So many talented designers pushing the boundaries with their crazy cuts, prints and embellishments.