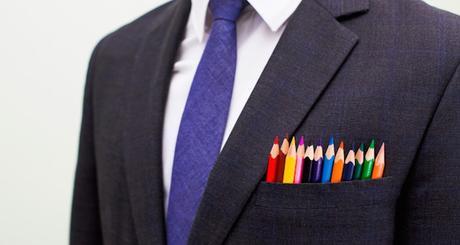 April 22, 2015
0

Email This Post

Print This Post
Perk Up Your Social Presence with a 15-Minute Audit
Double, double, toil and trouble: the word, "audit," makes most people think of college administrators and the IRS.
Yet in the world where integrated marketers live, audits have a useful place for planning which actions to take next. And in social media marketing, audits can be conducted faster than Kim and Kanye can create a worldwide Twitter scandal. (Maybe they should read our "Three Rules for Handling a Social Media Disaster" post.)
Meanwhile, writing for the Buffer blog, Kevan Lee asserts that audits are helpful for businesses of all sizes and social media marketers at every skill level.
"Maintaining a social media presence can be a full-time job, which makes it kind of difficult if your full-time job requires your time and attention be spent elsewhere. Social media profiles can fall into disrepair quickly when left alone. An audit can help get things back on track," he writes.
Lee adds: "On the flip side, there are those of you who actively maintain social media profiles and take great pain to keep everything updated and cohesive. Audits are helpful in these instances, too. They can serve as much-needed opportunities for reflection and growth."
So set your timer for 15 minutes and follow these steps that Lee recommends:
First: Examine your social media profiles
Locate and document all your social media profiles, official and unofficial
Check for completion of all details on these profiles and for consistency in imagery and messaging
Follow up on your goals and compare performance today against performance one and two years ago
Second: Look for those who do it well
Find four to eight niche influencers and examine how they manage their brands on social media
Observe imagery and branding on each of their profiles
Review their key metrics, such as followers and engagement
Third: Create an action plan for improvement
That wasn't so hard, was it? And once you're in the audit mode, maybe you'll be inspired to do some other analysis, too. If so, head over to, "Using Social Intelligence to Measure Marketing ROI" for additional ideas.