Perhentian Island, Malaysia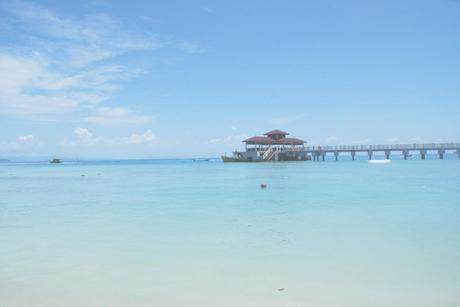 Oh my! Finally a blog post! Sorry for being away. Beautiful first pic, right? This was at Coral Bay, Perhentian Island in the afternoon. Certainly a beautiful view. It looks exactly as seen here in the photo. Originally, I was suppose to go scuba diving at Redang Island but ALL of the resorts were full. School holidays. I'm going to put some tips here and there. Warning! A LOT of photos. We stayed at the Small Island instead of the Big Island. There are two islands, by the way.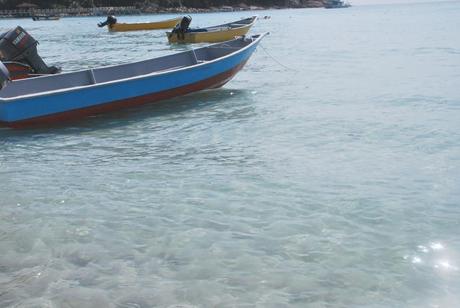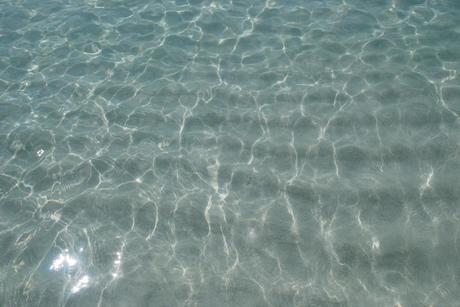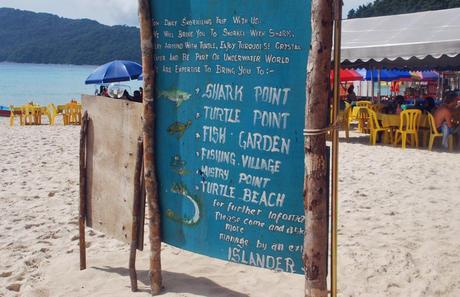 We arrived at Long Beach on day 1 but it turned out our chalet was at Coral Bay. We took a less than 10 minutes walk to Coral Bay from Long Beach. Personally, everything at Long Beach is much more expensive than at Coral Bay. Food, drinks, souvenirs, etc because Long Beach get more visitors than Coral Bay. On the way to Long Beach, my family and I were on a boat filled with unknown people who threw away their boat tickets! By the ways, the tickets you bought on the mainland is actually a 'return' ticket and not a 'one way' ticket.
Tip: DO NOT LOSE YOUR BOAT TICKET! DO NOT THROW THEM AWAY. Keep them.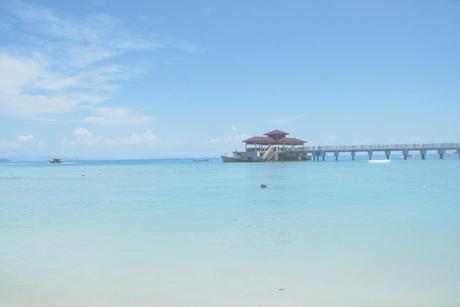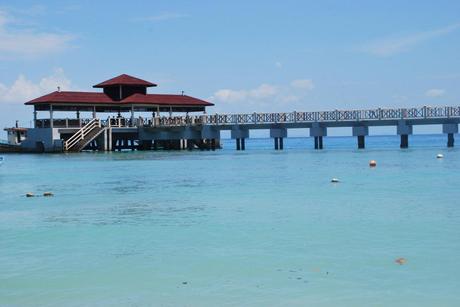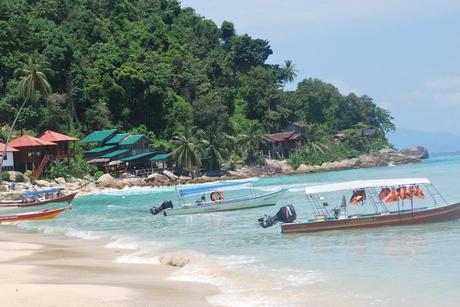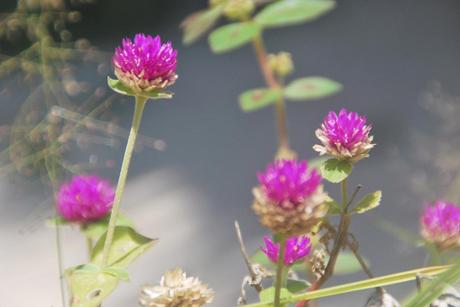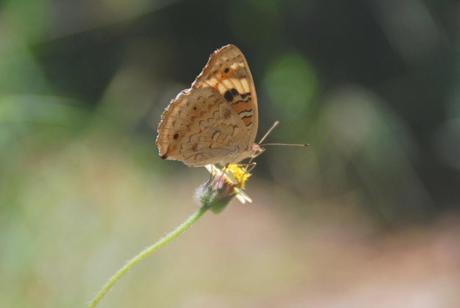 So yeah, we stayed at Amelia Chalet which was behind Angel Divers. Not everyone's cup of tea. It's like a 1 star chalet. They didn't maintained their chalet. My sis and I couldn't lock our door from outside which was scary. We prayed that no one would go into our chalet and take anything. Luckily nothing happened. Mosquitoes everywhere during the evening. It's better for you to buy yourself mosquito coils. Will help you a lot!
Tip : Survey a place. Book early. Look on their website or even better, call them! Don't depend on much on the travel agents on the mainland. If you're a foreigner, they won't help you much. Some places will offer packages. Travel agents will usually say, 'there are no packages available'.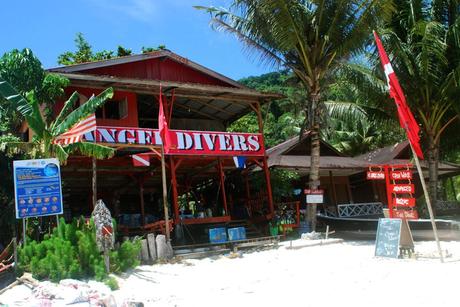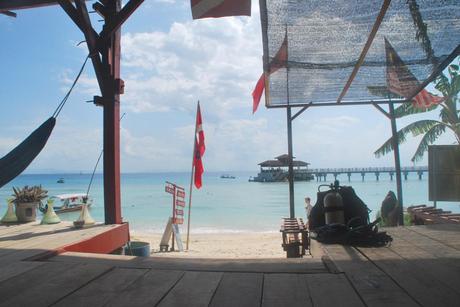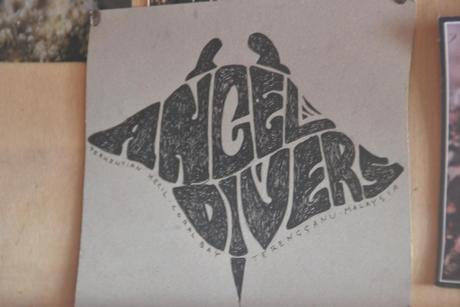 Angel Divers, my mum, sis, bro and I signed up our fun dives with them. Everyone is nice there! Especially Jenny. She's a Canadian who can speak Malay with a Kelantanese dialect and very perfect. I was very impressed. Want for details? Visit their website HERE! The next time I'd go Perhentian Island again, I'd go back to Angel Divers.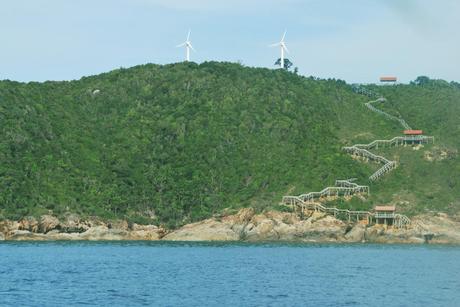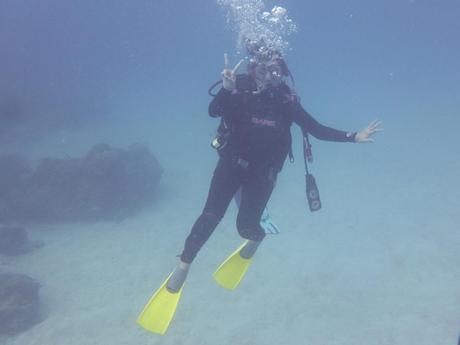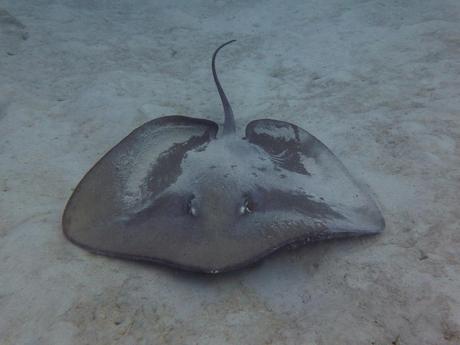 After resting down, my mum, sis, bro and I decided to go diving at 3PM on the same day we arrived. We went to D'Lagoon. Somewhere on the right where you see the windmills. I'd prefer to dive in the morning. By the way, the stingray was so big! The size of a table that would fit 4 people.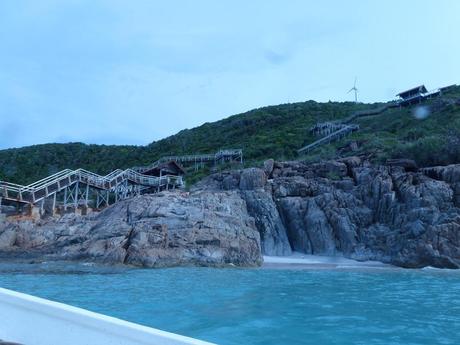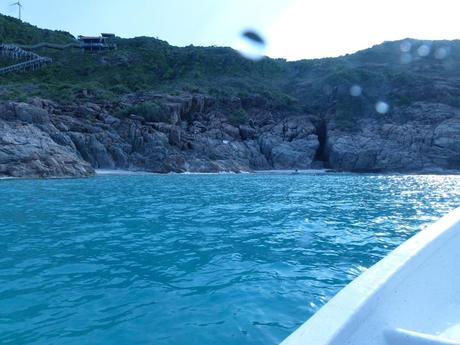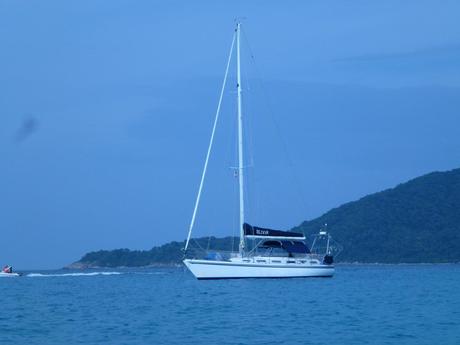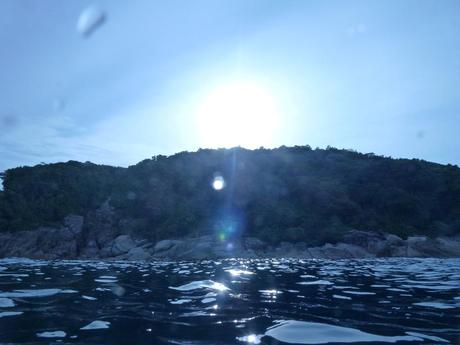 After our dive, we did a bit of snorkelling. I really wanted to swim near the windmills. It was so beautiful! The water was so blue and clear! The sand was white! It was heaven! Sad story about the windmills. The windmills are only for display. This is because people were stealing/cutting off the cables. Sad, right? The windmills only worked for two months and it has only been there for a year. :(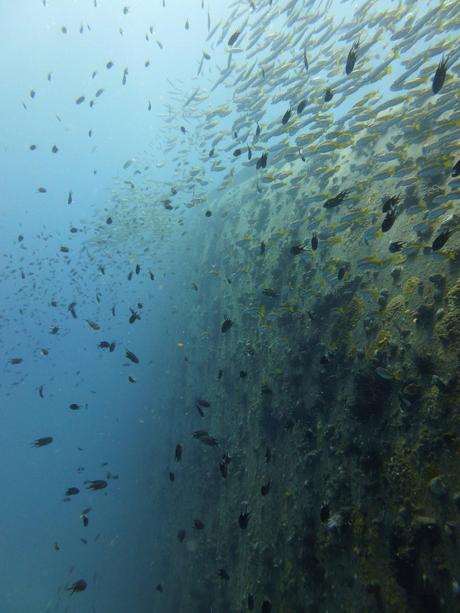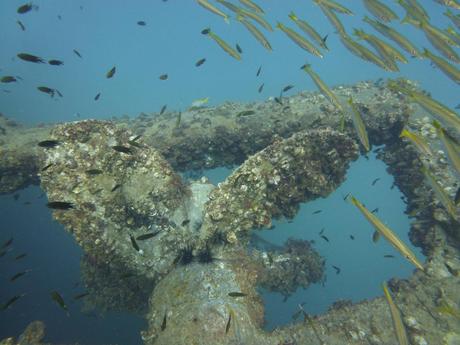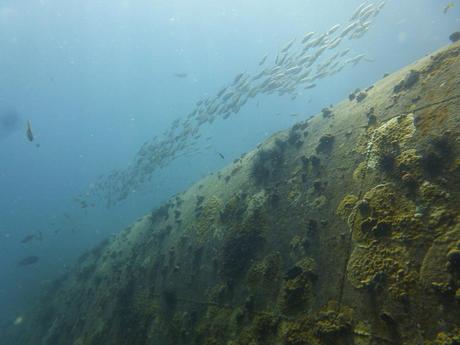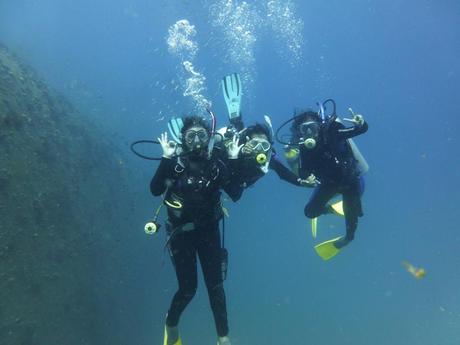 Day 2 was at Sugar Wreck! It was so beautiful! The moment I went inside, I saw few barracudas swimming around. Was so excited. I wanted to follow them. I was very impressed by Sugar Wreck. I wanted to dive at Temple of The Sea but you need an Advance Open Water license. Sigh. Will go back there some day! We also did another dive on the same day. Forgot the name of the place. Will look at my log book soon. ;)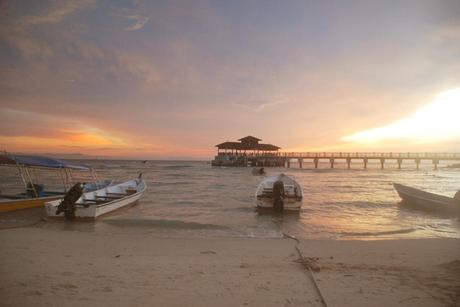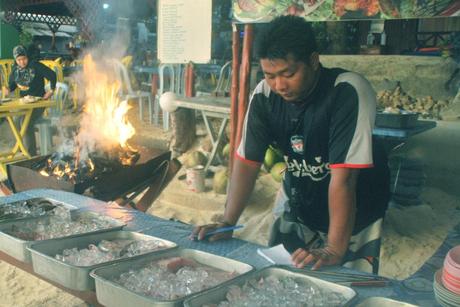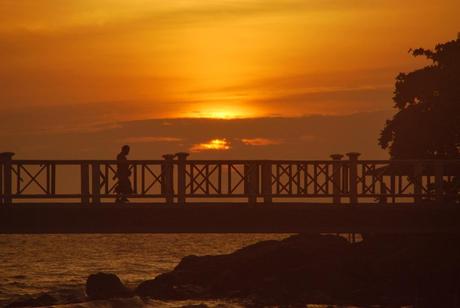 After the dive on day 2, my family and I decided to have dinner on the beach at Amelia's Cafe. The barbecue starts at 7PM. Cheaper and much more worth it than the lunch set. It cost RM15. Totally worth the money. We came early, like, 6.15PM. We watched the beautiful sunset too.
Tip : Come early. Order your food early because it's first come, first serve. Also, you won't have to complain about your food arriving late.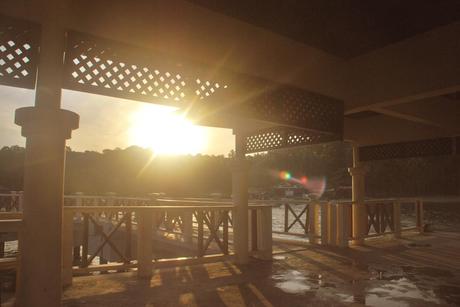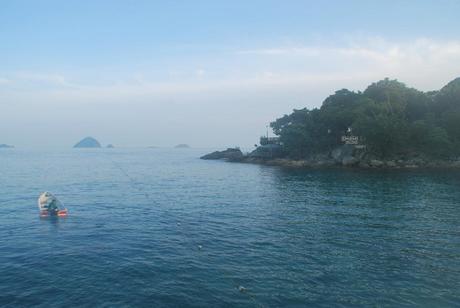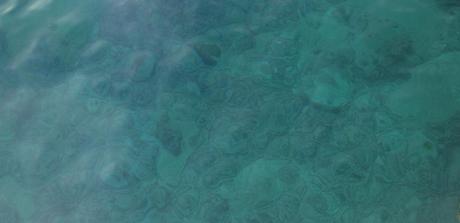 We only stayed there for 3 days 2 nights. We were at the jetty at 7.15AM even though our boat arrived at 8AM. You're suppose to be there half an hour early. There were people arriving at 8.15AM! We had to wait for those people because there will be someone who will complain about the boat not arriving or left them. In actual fact, the boats arrive on time.
Tip : Arrive 30 minutes before the boat arrives. Get your ticket ready. Don't complain if you miss the boat ride! DON'T BE LATE!! Also, when the boat drivers ask you for your ticket, just show them! Don't give them an attitude. It's their job to ask you to show your ticket to them.
Wow! This is a very long blog post! Hope you like it! Anyone else ready to go for a holiday? A perfect summer holiday!

♥ ♥