Project Lose Weight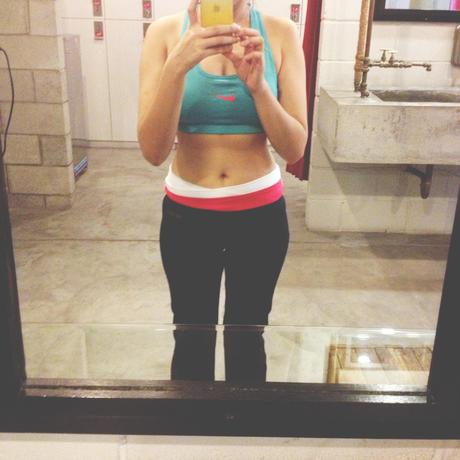 Back to workouts. Getting back to schedule with #workouts, #gym and work. Total weight loss is 13kg. #fitlife #toneitup
Probably 90% of people are Googling on how to lose weight (the fast way) and the answer is NO. There is no fast way! Don't include diet pills or any supplementary pills to speed up your weight lost. I don't depend on them. I exercise regularly (committing to it), and watch what I eat (try to eat as clean as possible). I am no nutritionist but what I am about to write is from my own experience.
Motivation
You are your own motivation. No one will motivate you. Don't depend on others for this. Don't wait for Facebook comments to tell you 'just do it'. Pictures you see online are just inspirations but true motivation comes from you. Pictures you find are inspiring is to help boost your motivation. I personally enjoy read Lucy's
blog
and going through fitness Instagram feed. If you want to look hot in a bikini, then you'll be motivated to do so.
Eat Right
I don't want to say "diet" or "eat clean" because I don't completely eat clean. I try to. I have my cheat days. I try to eat right. I watch what I eat. This is NOT a diet! In fact, the word diet is just for you to watch what you eat. If the word "diet" is not in your dictionary, don't bother trying to lose weight and don't even complain about why you look the same or why exercising doesn't help you. I don't go for white rice, even if I could. I go for brown rice. Replacing it with good carbs. If I had no choice, I would just take a small portion. I need my carbs. I don't go for Mamak restaurants, or Carls' Junior or even Kenny Rogers. I try to avoid places like that. I don't do diet. All sort of diets. I find that I need to eat 5 times a day to get me going. I've tried different kind of diets including No Carb Diet and it failed on me. My weight bounced back.
I've seriously seen a change in my body - not just my weight, but my hormones too.
Exercise Regularly
Exercising is an important factor to losing weight. Trust me, it is. It helps boost it even faster. I do Insanity. Insanity is a life changer. I also often do Tone It Up's toning exercise. Blogilates is crazy mad. I love doing Cassey's workouts too - insanely painful which is great! No pain, no gain! I do 5/6 times a week.
Progress Check
I started this weight lost thing last year. I just wanted to lose weight but now, I want to increase my fitness level. It is a slow process but well worth it. Earlier this year, I got back my motivation to lose weight. It took me 6 months to completely lose 10kg. My goal was by early June, I should be 10kg lighter and also, my friend was getting married (her wedding trip included island hopping). I managed to reach my goal. Total weight lost now is 13kg. Don't worry, I weigh right. A healthy weight. Just right for my height. If you see me in real life, a lot of people I know see a change in my body. People I meet at the gym say I look normal but what they don't know is that I want to increase my level of fitness. Tone my body even more. Create abs. Slimmer and toned. I see that I need more improvement. During the fasting month, I was underweight. I was happy to lose weight but wasn't happy at my body. Lost all my muscle and I was shocked at my own number. Abs completely gone. I went down to 42kg. Oh my. Now Ramadhan is over, I am back to my regular weight. Happy to gain back the weight and happy to start over. Will give myself two months to get back in shape.
So how about you? What are your tips to losing weight? How did you do it (safely)?