Cartier celebrated years of fine watchmaking in grand style this season with two spectacular events. The first was an unveiling of the Cartier Tank MC watch with a premiere of a 90-second film created with superstar Andy Lau.
Cartier, a brand that promotes people who live by their ethos, unveiled their Tank MC watch. To officiate at the unveiling, they chose actor, singer and producer Andy Lau, whose multi-talented and amiable persona plus achievements made him the perfect choice. He was selected to represent the Tank motto, "Never Sink." The Tank watch has been a a notable achievement since its launching in 1917. The most significant achievements are due to the watch beng the first to have an integrated case in the strap. The latest in the Tank family, the Tank MC, was introduced at the start of the haute horologie exhibition, "Watches & Wonders" in the Hong Kong Convention and Exhibition Centre. It was an exclusive world premiere of the Tank MC film starring Andy Lau. The short film was introduced by Cartier President, Stanislas de Quercize, and guests got a first look at the 90-second film shot by director Baillie Walsh. The invited VIP guests enjoyed a preview and a cocktail party where they could admire timepieces on offer.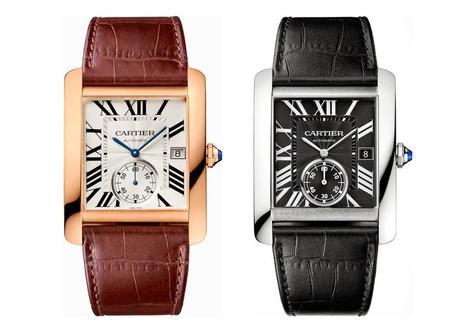 via Cartier
The second Cartier event was an exclusive dinner hosted by top executive officials of the exclusive retailer of timepieces, Emperor Watch & Jewellery. Chairman of Emperor Watch & Jewellery, Dr. Albert Yeung, Chairperson Cindy Leung and President and CEO of Cartier International Stanislas de Quercize, co-hosted an exclusive dinner at the Dynasty Club on September 25. Exclusively invited VIP guests and watch admirers attended the dinner and were privileged to see exclusive timepieces that were displayed.
The Tank MC launch with so much fanfare and exclusivity was well timed, considering the approaching gift giving season. The Tank MC is ultra masculine with very good looks. It has an automatic wind with saphire crystal, black dial and black leather strap featuring a double clasp buckle. This watch is clearly aimed for the wrist of a man of elegance and sophistication and will hit the market running.