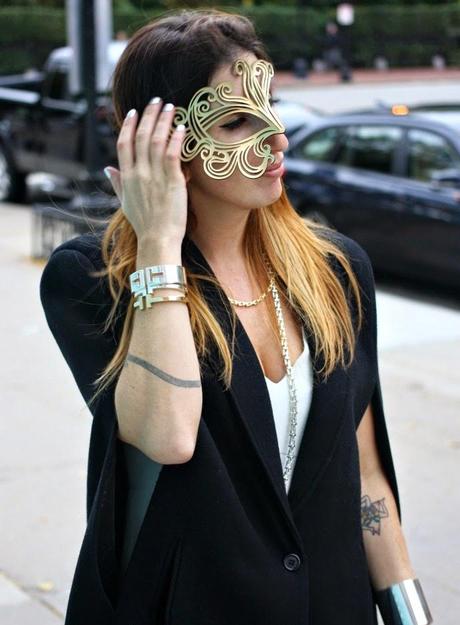 Handmade Leather Mask, December ThievesJewelry, Tiffany "T" CollectionCape, Lord and Taylor
There's something so deliciously racy, utterly stylish, and just a little bit bizarre about a leather mask, especially the gorgeous handmade masks (Prices start at $42) that December Thieves (524 Harrison Avenue, Boston MA 617.375.7879) has stocked up on in time for Halloween and Dia de los Muertos.


In stock options range from intricate and ladylike gold, white, or black numbers to Stanley Kubrick approved styles like a slick white leather bunny mask with floppy ears, a mouse, a bat, and a pair of unicorn masks, too - complete with giant leather eyelashes.

I still haven't honed in on this years Halloween costume (Cleopatra, for the 10th year in a row? #LivingIt) so I opted for more neutral versions that I don't have to wait 12 months to whip out again. 
I'll get plenty of mileage out of these, which I'll don for the Boston Ballet's Black and White Masquerade Ball, and again for New Years Eve!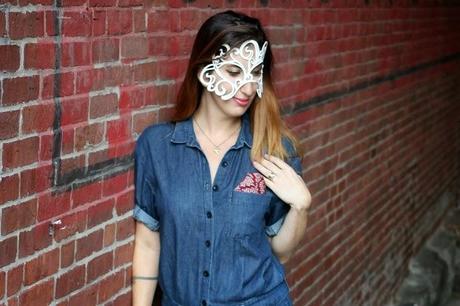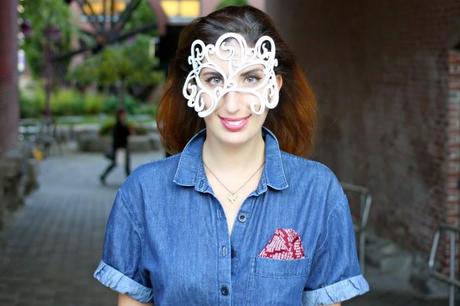 Handmade Leather Mask, Shark Tooth Necklace. and Pocket Square, December ThievesJumpsuit, Vince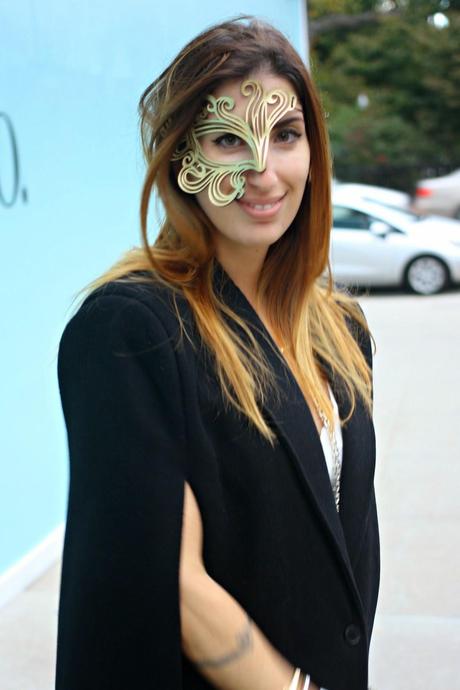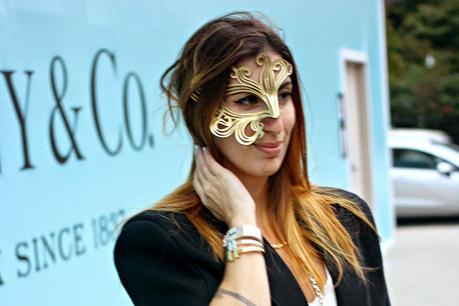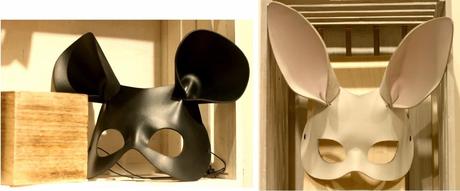 Cheers,Renata