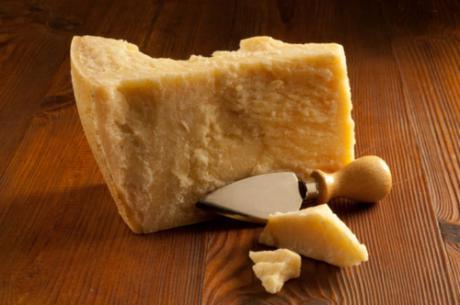 Hai mai pensato in quanti modi si possa mangiare il grana padano? Tantissimi
Have you ever think in how many ways you can eat grana padano? Many!
Sicuramente uno dei formaggi più conosciuti anche all'estero!
Il grana padano è un prodotto D.o.p.
Definitely one of the most popular cheeses everywhere!
Grana Padano is a D.o.p product.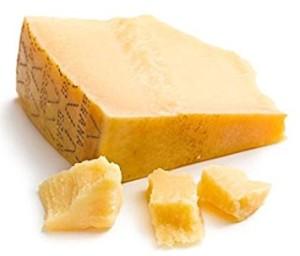 La sua storia risale ai tempi passati, quando fu creato circa 1.000 anni fa da alcuni monaci nell'abazia di Chiaravalle.
La sua bontà e le ottime capacità nutritive hanno reso il grana padano in poco tempo un prodotto di eccellenza e ne hanno diffuso la sua fama.
Già nel XV secolo era riconosciuto come cibo di grande qualità.
Ammettiamolo il grana padano è buono !
Its history dates back to the past when it was created about 1,000 years ago by the monks of Abbazia di Chiaravalle
Its taste and the excellent nutritive property, have made grana padano an excellent product in a short time and its fame had been spread.
Already in the fifteenth century it was recognized as a food of great quality.
Let say that Grana Padano is a very good cheese!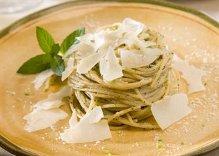 Questo formaggio è di pasta dura con un gusto piacevole e intenso.
Questo prodotto è esportato in tutto il mondo. Il suo prezzo varia in base al periodo di invecchiamento: più è invecchiato e più il costo si alza.
Così potete scegliere fra
Un grana padano invecchiato dai 9 ai 16 mesi
Oltre i 16 mesi : acquista un sapore più deciso
Oltre i 20 mesi: questo prodotto viene chiamato grana padano di riserva ed è particolarmente pregiato
This cheese is a hard cheese with a pleasant and intense taste.This product is exported all over the world.Its price is different according to the period of aging. More this cheese is aged , more its cost goes up.
So you can choose between
A grana padano aged from 9 to 16 months
Over 16 months- stronger taste
Over 20 months- this product is called grana padano RISERVA and it is particularly expensive, but very tasty!
How we can enjoy the Grana Padano?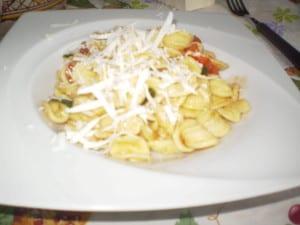 Puoi trovarlo a scaglie sopra il carpaccio oppure leggermente fuso sopra la trevisana che copre una piacevole tagliata.
Secondo me puoi mangiarlo anche da solo: tagliato a piccoli pezzettini ( esistono dei coltelli apposta per tagliare il grana padano).
Quando lo mangio da solo di solito lo accompagno o con un crodino e un bicchiere di spumante se è ora dell'aperitivo, oppure, se non voglio alcolici, con un bel bicchiere di gazzosa con il limone.
Sicuramente i modi per gustarlo sono numerosissimi. Ovviamente anche sulla pasta!
You can find it over carpaccio cut in a thin slices or slightly melted over the trevisana covering a nice tagliata.
In my opinion you can even eat it alone- you can cut into small pieces (there are specific knives for cutting the grana padano).
When I eat it alone, I usually drink a crodino or a glass of sparkling wine if it's aperitivo time.If I don't want the alcohol beverage, I drink a glass of gazzosa with lemon, eating grana padano.
There are many ways to enjoy it, of course! Don't forget to eat it on pasta!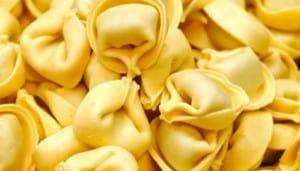 Non sei ancora convinto?
Pensa che i maggior chef in Cina hanno raccolto una serie di tradizionali ricette italiane in cui appare questo come ingrediente.
Inoltre oltre ad essere buono fa anche bene perché è facilmente assimilabile ed è ricco di vitamine.Molto adatto per bambini, anziani e donne incinta.
Insomma il grana padano è buono e fa bene: di solito le due caratteristiche non vanno sempre a braccetto. In questo caso siamo fortunati!
Still not convinced?In short, the
Many chefs in China have collected many traditional Italian recipes where Grana Padano is a great food and health.
Usually these two features do are not compatible each others.
In this case we are lucky! Grana padano is used as an ingredient.Furthermore, in addition to being good, it is also healthy because it is easily digestible and rich in vitamins.Very suitable for the children, the old people and the pregnant women.