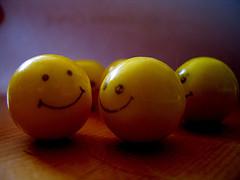 People are the avenue from which things come –help, love, sales, promotion.
People are those who agree: To buy, lend, give and share.
People are where we receive: Smiles, encouragement, love, hope.
People are pivotal to us – it's true and we know it – yet most of us take the people in our lives for granted – we go about our lives living, being, and working with other people in a somewhat haphazard way.
What if – today you shifted and showed great gratitude for each and every person you came in contact with today?
What if all those people who bless you knew it today?
What if you went of your way to acknowledge every person important to you?
Think what would come: – More help, love, sales and promotions
Think of the agreements to: – buy, lend, give and share.
Think of all the smiles, encouragement, and love and hope you would receive –
And most important – think how the most pivotal people in your life would feel because you noticed them and acknowledged it.
Of course you could simply note this concept and delete it – agree with it and still move into your day the same old way – it's a choice –
This quote from Brendan Francis is what got me started this morning – "Nothing hurts more than the friendly letter that one never got around to writing."
This is also true of the kind words, the hugs, the smiles, the love that you have inside you for others and you are not expressing –
So that's your call to action today – this Monday – beginning of the week – set yourself up for people success – and put in place reminders to praise, love, hug and acknowledge everyone you know this week –
Expect some remarkable experiences – because you create your day by the way you think – and it's up to you to make those thoughts and actions magnificent!
Note: It's been said that good information cannot be heard enough. And if you've been following me for awhile you know I believe this – mostly because it works.
Instead of reading this or anything and saying to yourself – "I know that" – instead ask yourself, "Am I doing this?" and maybe even, "Can I do this more or better or different today?"
I wish you blessings – Shawna